Japanese woman, 73, breaks own record as oldest female to climb Mount Everest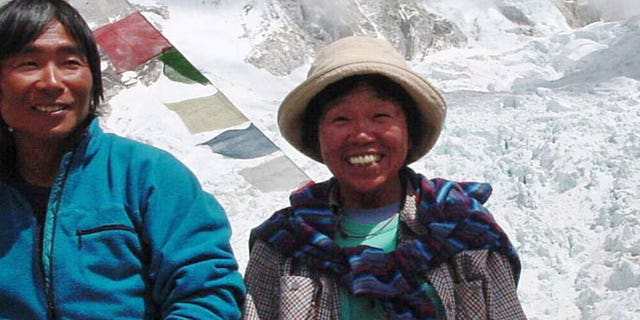 KATMANDU, Nepal – A 73-year-old Japanese woman has set the world record for being the oldest female to conquer Mount Everest, Kyodo news agency reported.
Tamae Watanabe reached the 29,029-foot peak of the world's tallest mountain Saturday morning after launching her assent Friday night from an altitude of 27,231 feet.
Watanabe's accomplishment broke her own record of being the oldest woman to scale Mount Everest. In May 2002, she reached the top of the mountain at the age of 63.
The 73-year-old embarked on her latest expedition last month but weather conditions forced her to twice delay her assent to the summit.
"Several climbers abandoned summit plans in the past weeks due to bad weather," Nepalese Tourism Ministry spokesman Tilak Pandey said.
Watanabe, a retired office worker from Yamanashi prefecture, 73 miles west of Tokyo, is one of two Japanese septuagenarian women who attempted Mount Everest this climbing season. The other woman, 72-year-old Eiko Funahashi, gave up summit plans due to health concerns.
According to the Guinness World Records, the oldest man to conquer Mount Everest is Nepal's Min Bahadur Sherchan who made it to the top in May 2008 at the age of 76.
American Jordan Romero holds the record for the youngest person to successfully climb the mountain. The Californian teen scaled Mount Everest in 2010, at the age of 13.