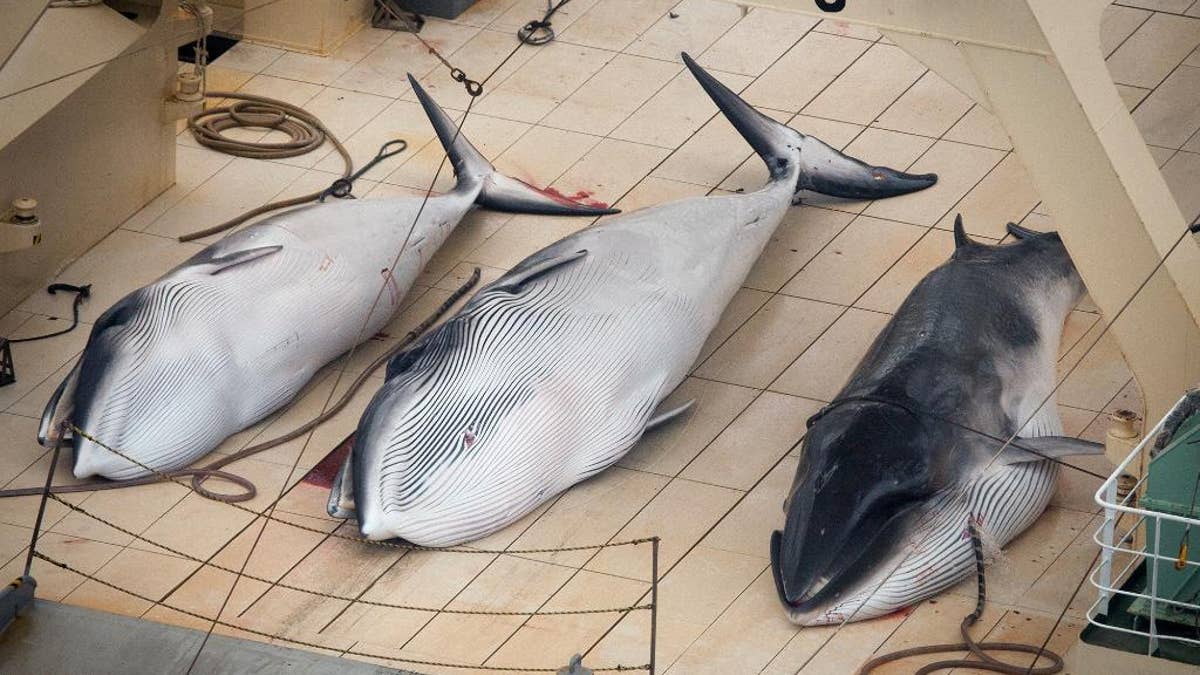 TOKYO – Japan has slashed its whale catch target in the Antarctic by two-thirds in a bid to resume its annual whale hunt that an international court ruled must stop.
The Fisheries Agency said Tuesday that in its revised program, Japan seeks to catch 333 minke whales each year between 2015 and 2027, down from an earlier target of 935 minke and 50 fin whales.
Fisheries officials said the revisions factor in the issues cited in the International Court of Justice's April ruling that Japan must stop its whaling program because it wasn't scientific as Japan had argued.
Opponents say that what Japan describes as a research hunt is actually a cover for commercial whaling.