Jailed Saudi women's rights activist subjected to 'brutal torture and sexual harassment', brother claims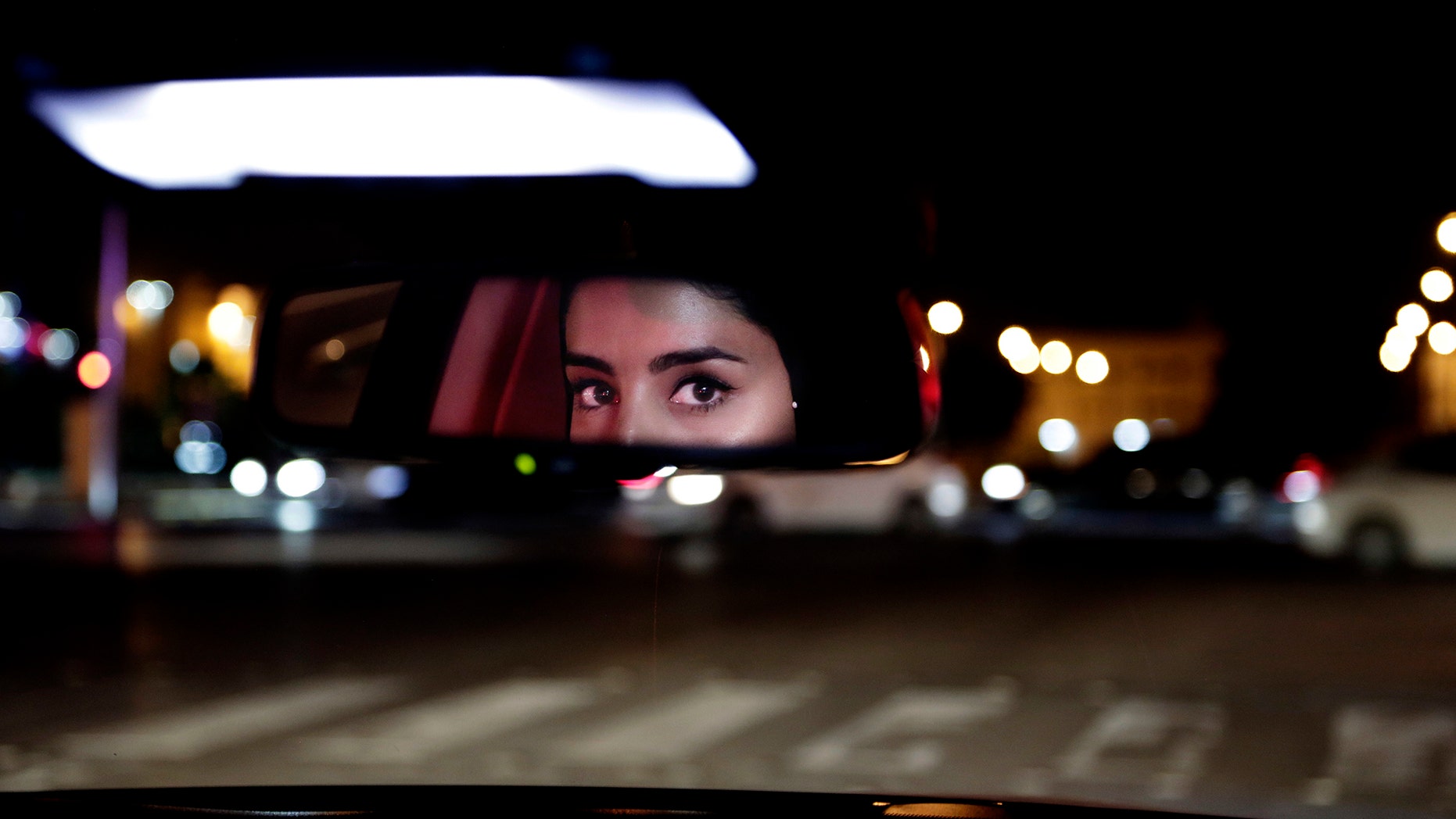 On the eve of International Women's Day, disturbing reports coming out of Saudi Arabia are shedding new light on alleged abuses against women fighting for equal rights in the conservative kingdom.
Walid al-Hathloul says his sister Loujain, who was about to open a domestic abuse shelter, was thrown in jail and subjected to "brutal torture and sexual harassment."
His sister, a women's rights activist, has been behind bars for 10 months and has been forced to undergo brutal interrogations which include electrocution and beatings.
AMERICAN WOMAN STUCK IN SAUDI ARABIA, NOT ALLOWED TO LEAVE OVER KINGDOM'S GUARDIANSHIP LAWS
"She was attacked by interrogators who tried to take off her clothes, telling her she is a slut," al-Hathloul said in an op-ed for the Guardian . "One of the interrogators was found sitting next to her legs while she was asleep."
During a recent visit, Loujain told al-Hathloul her captors had forced her to see a psychologist who blindfolded and duct taped her to a wheelchair.
Al-Hathloul says he was "ignorant" about the plight of women in Saudi Arabia because he "believed they were treated the same as those in our family" and says what happened to his sister opened his eyes about the oppression that still exists.
GOOGLE WON'T REMOVE SAUDI APP THAT LETS MEN TRACK WOMEN, REPORT SAYS
"Human rights organizations such as Amnesty International and Human Rights Watch have demanded action on the torture allegations," he said. "The US and British parliaments have passed resolutions to get a response from the Saudi government, and the European Parliament has urged Saudi Arabia to release women's rights campaigners from prisons. Several media organizations have shared Loujain's story. And yet, the Saudi government continues to deny allegations of unlawful arrest and torture. Such denial proves we must keep the spotlight on my sister's case."
TRUMP PICK TO BE AMBASSADOR TO SAUDI ARABIA ASKED ABOUT SAUDI NATIONALS ACCUSED OF CRIMES FEELING US PROSECUTION 
Saudi Arabia claims it has been working hard to reform the country and is pushing to promote the kingdom as a tolerant nation. The government recently lifted a ban on women driving and allowed them into sports arenas. Late last month, Saudi Arabia appointed its first female ambassador to the United States -Princess Reema bint Bander Al Saud. But women living in the country say the effort to rebrand is cosmetic and say women operate in a state of fear and in some instances are trapped without resources or the legal right to leave.
Bethany Vierra, an American teacher who lived in Saudi Arabia with her now ex-husband, is essentially being held captive after her marriage fell apart because of the country's draconian guardianship laws that grant men power over women's movements.
Under the guardianship system, Saudi women are given a legal status similar to that of a child. Women must have a male "guardian" with them whose permission they need in order to obtain a passport or even receive certain medical procedures. Male guardians can grant or deny permission to travel through a government app and can even be notified when any woman they have oversight over passes through the airport. Vierra's ex-husband let her residency expire and therefore she is unable to access her bank account or get authority to leave the country.
The kingdom's restrictions on women were also highlighted earlier this year when a Saudi teenager ran away from her vacationing family and barricaded herself in a Thai airport hotel. Her case grabbed global attention after she mounted a social media campaign via Twitter for asylum. Her efforts picked up enough public and diplomatic support to convince Thai officials to admit her temporarily under the protection of the United Nations. Eventually, Canadian Prime Minister Justin Trudeau announced his country would allow the teen in as a refugee.
Last year, Crown Prince Mohammed bin Salman boasted the country had loosened some restrictions on women, letting them drive and allowing them into sports stadiums.
During a "60 Minutes" interview, he said that men and women were equal. "We are all human beings, and there is no difference." However, when asked about guardianship rules in a different interview, he said his country needed to "figure out a way to treat this that doesn't harm families and doesn't harm the culture."
CLICK HERE FOR THE FOX NEWS APP
The kingdom's human rights record has also come under scrutiny in the months since Saudi agents killed Washington Post journalist Jamal Khashoggi in the Saudi Consulate in Istanbul in October. Human rights organizations, as well as U.S. lawmakers, have demanded an investigation into the killing as well as a review of Crown Prince Mohammed bin Salman's policies including his crackdown on critics and domestic rivals.