Jailed Saakashvili calls for Ukraine president's impeachment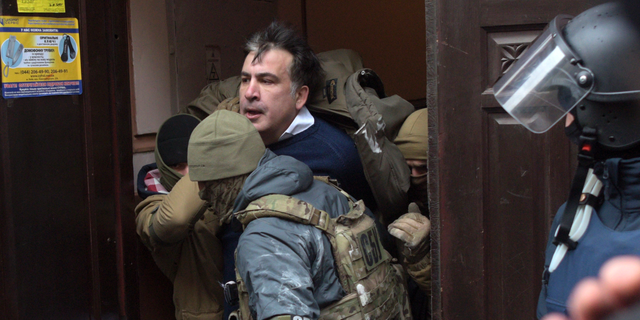 KIEV, Ukraine – From his jail cell in Ukraine's capital, opposition leader Mikheil Saakashvili is calling on supporters to rally for the impeachment of the president and has declared a hunger strike.
Saakashvili, the former governor of the Odessa region who was stripped of his citizenship this summer, was arrested Friday night. He hasn't been formally charged, but prosecutors say he colluded with Ukrainian businessmen tied to Russia to topple President Petro Poroshenko.
His lawyer, Ruslan Chernolutsky, said Saturday that Saakashvili had written a statement in jail saying "don't be afraid of anything and boldly go to Sunday's peaceful demonstration" for Petroshenko's impeachment.
He also said Saakashvili would refuse food while in detention.