Italy church thief swipes parts of saint's brain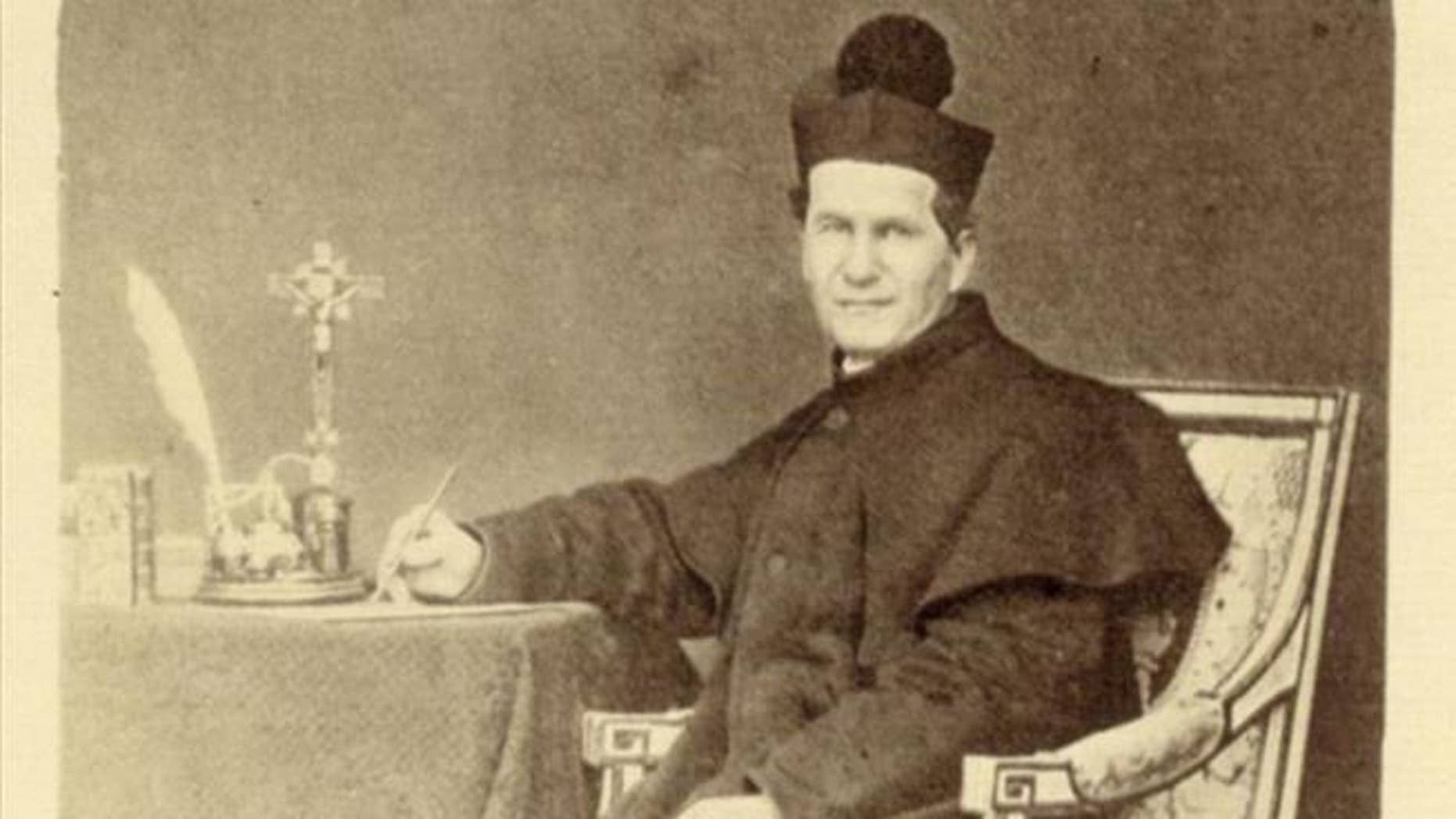 It would take someone with "profound moral misery" to do what was done on Friday, says the archbishop of Turin: A person posing as a pilgrim entered a basilica east of that city and stole a glass case that contained fragments of St. John Bosco's brain.
He's a beloved saint in Italy, having founded the Salesian religious order there and having spent his 19th-century life tending to the poor.
Archbishop Cesare Nosiglia implored the thief to "give it back immediately, without any conditions so we can close this painful page and continue to honor the memory of Don Bosco worthily in his birthplace." Police are investigating and have made use of roadblocks in the area.
The relic was taken from its place behind the altar of the church in Castelnuovo; that portion of the church is now off-limits to the public.
The AP reports that it's not an unprecedented event, recalling the January 2014 theft of a relic containing of Pope John Paul II's blood from an Italian church; the thieves, allegedly more interested in the gold and glass container it was housed in, tossed the relic and police were able to recover it.
The Times of London recalls an even more "spectacular" theft: Three men in 1991 stole the chin of St. Anthony on the orders of a mob boss who allegedly really wanted his tongue; it, too, was recovered.