Israel's imprisoned former President Katsav seeks pardon after conviction of sex crimes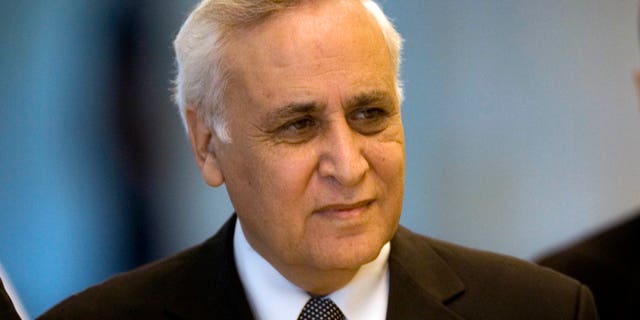 JERUSALEM – Israel's president says he has received a formal request to pardon his predecessor, Moshe Katsav, who is in prison after being convicted of sex crimes.
President Shimon Peres' office announced on Monday that the request came from Katsav's wife, Gila. It says the request will be reviewed "under protocol."
The 66-year-old Katsav went to prison last December after being convicted of raping a former female employee when he was a Cabinet minister and of sexually harassing two other women when he was president from 2000 to 2007. He is serving seven years behind bars.
Katsav has repeatedly professed his innocence. His chances of winning clemency appear slim.
In Israel, presidential pardons are typically granted only if sex offenders express remorse and undergo rehabilitation.