Israeli soldier to be sentenced Tuesday for manslaughter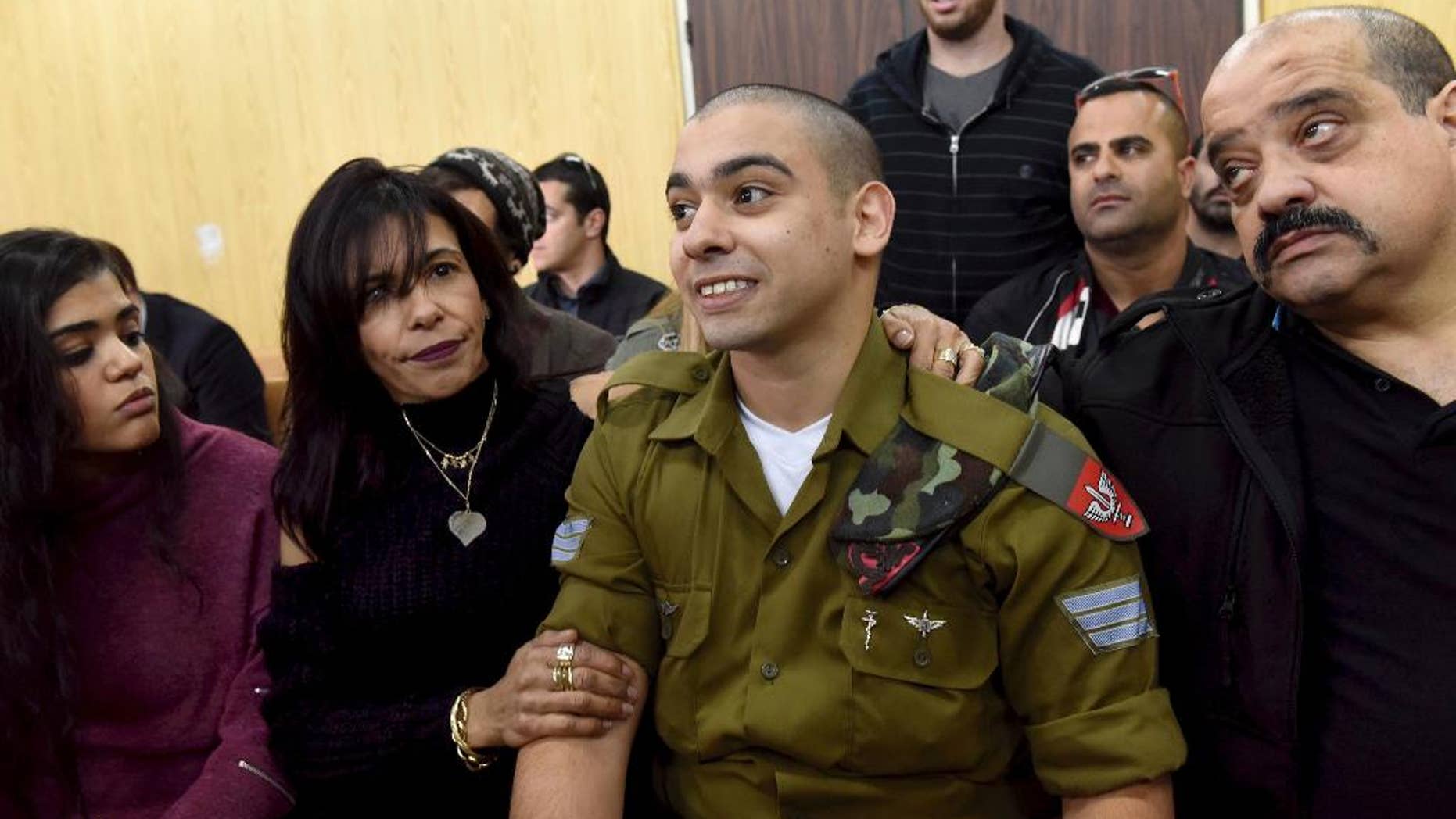 JERUSALEM – The Israeli army says a military court on Tuesday will sentence a soldier convicted of manslaughter for fatally shooting a wounded Palestinian assailant.
Sgt. Elor Azaria faces a maximum sentence of 20 years, though analysts expect him to receive less than that.
The rare manslaughter conviction of a soldier last month deeply divided Israel, where military service is compulsory and support for young soldiers is widespread.
It is rare for a military court to rule against a soldier over lethal action taken in the field, not only in Israel but elsewhere in the world.
The military court verdict against Azaria marked a victory for commanders seeking to preserve a code of ethics. But Prime Minister Benjamin Netanyahu and prominent hard-line politicians have called for the soldier to be pardoned.