Israeli police, Palestinian protesters clash for third day at Jerusalem holy site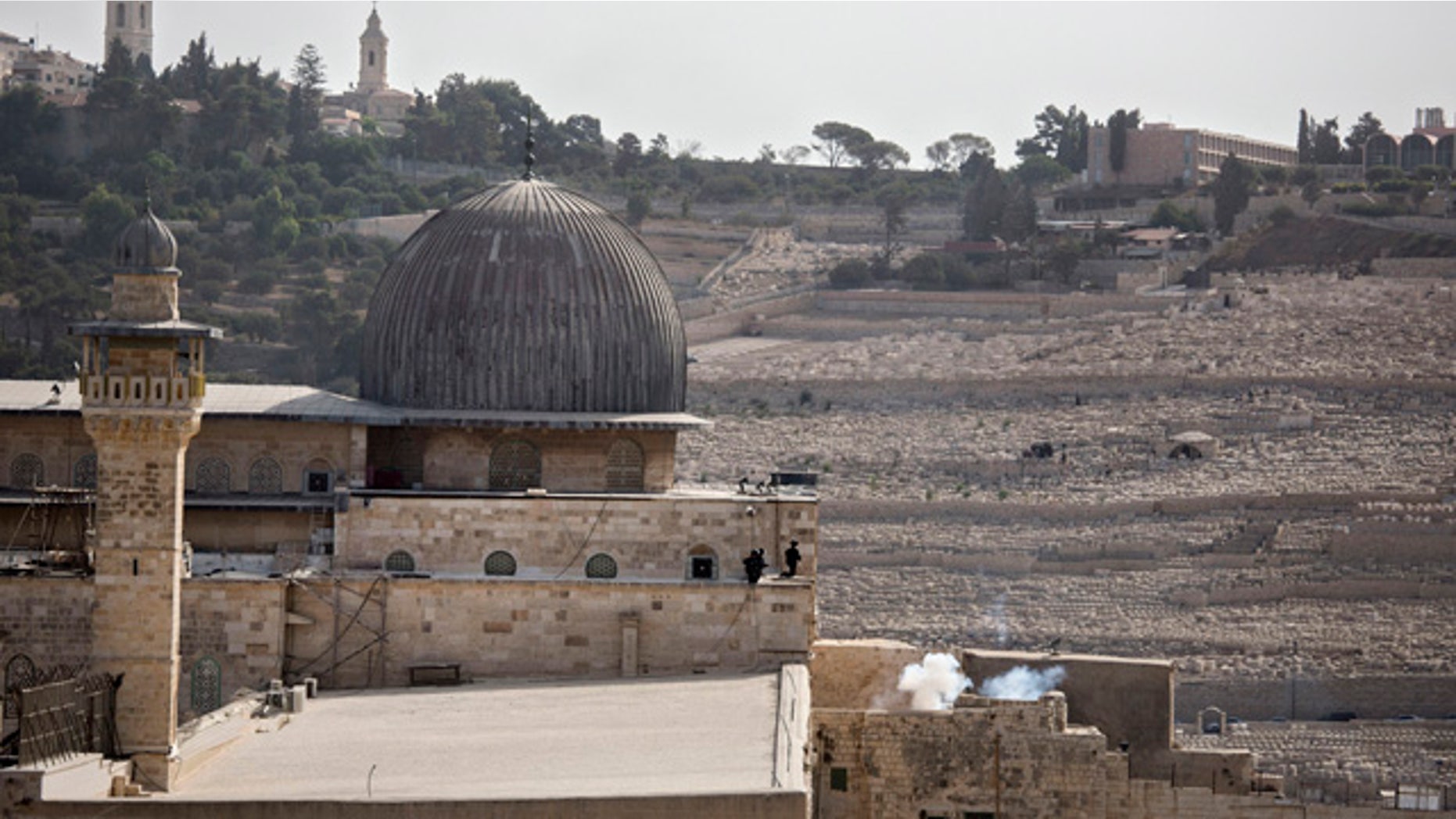 JERUSALEM – Israeli police clashed with Palestinian protesters Tuesday in a third straight day of unrest at Jerusalem's most sensitive holy site.
Police spokeswoman Luba Samri said police entered the Al Aqsa mosque compound early Tuesday morning to disperse a group of protesters who had holed up inside the mosque overnight.
The protesters threw rocks, fireworks, concrete blocks and a firebomb at officers, she said, adding that two Palestinians were arrested and five police officers were lightly injured.
She said that a firebomb thrown from within the mosque at police ignited planks of wood stockpiled by the protesters. Mosque officials later extinguished the fire, she said. Police released photos showing piles of charred rubble outside the mosque.
Police later managed to restore calm and open the site for visitors, Samri said, but a group of protesters remained inside the mosque.
The site is revered by Jews and Muslims and is a frequent flashpoint of violence. The compound in Jerusalem's old city is known to Jews as the Temple Mount, site of the two biblical Jewish temples. Muslims revere it as the Noble Sanctuary, where they believe the Prophet Muhammad ascended to heaven.
Jewish visitors are allowed to enter the site but not pray there. Muslims view these visits as a provocation, and the site often becomes the center of tensions on major Jewish holidays such as Rosh Hashana, the Jewish new year, which ends Tuesday night.
Israeli Prime Minister Benjamin Netanyahu is set to convene an emergency meeting Tuesday evening after the holiday ends to discuss ways to deal with the violence at the site, as well a recent increase in Palestinian rock throwing attacks which claimed the life of an Israeli man on Monday.
Israel has promised to maintain the status quo at the site.
Jordan, which has a peace treaty with Israel, administers Muslim religious affairs at the site and Jordanian King Abdullah II warned Israel on Monday night to restore calm.
"Any more provocations in Jerusalem, will affect the relationship between Jordan and Israel; and Jordan will have no choice, but to take action, unfortunately," he said.