Israeli defense chief blocks peace mission to West Bank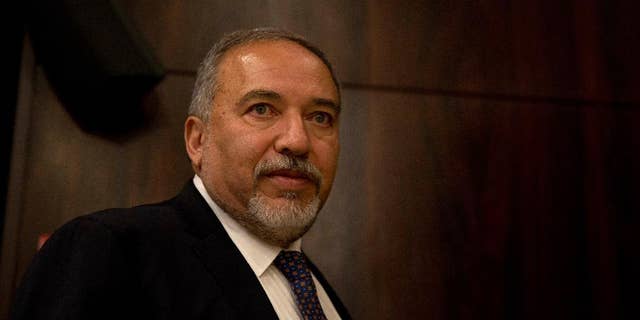 NEWYou can now listen to Fox News articles!
JERUSALEM – The office of Israel's defense minister says it has blocked an Israeli delegation from traveling to the West Bank to meet with the Palestinian president.
Avigdor Lieberman's office said Tuesday it refused to allow the group to travel to Ramallah the previous day because the Palestinian team it was to meet included Mohammed al-Madani, an aide to President Mahmoud Abbas overseeing outreach to Israeli society.
Lieberman has accused al-Madani of "subversive activities."
The Israeli delegation was from the Geneva Initiative, a group that promotes a negotiated peace agreement with the Palestinians. It included Yossi Beilin, a former Cabinet minister and peace negotiator, and members of Prime Minister Benjamin Netanyahu's Likud Party.
Gadi Baltiansky, the group's director, accused Lieberman of using security as a "pretext" for pushing a political agenda.