Israeli actions killed 44 Palestinians at UN shelters during last year's Gaza war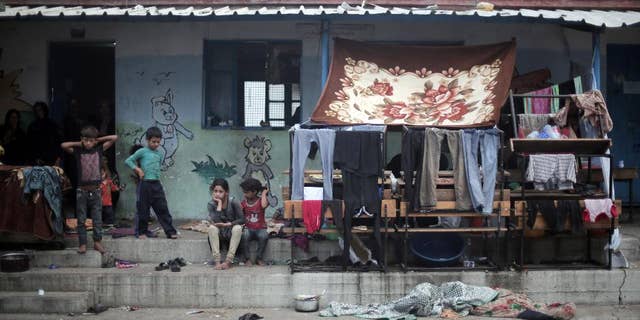 NEWYou can now listen to Fox News articles!
UNITED NATIONS – A U.N. inquiry has found that at least 44 Palestinians were killed and at least 227 injured by "Israeli actions" while sheltering at U.N. locations during last year's Gaza war.
Secretary Ban Ki-moon says he deplores the deaths and calls U.N. locations "inviolable."
The independent board of inquiry also found that weaponry was found at three empty U.N. schools in Gaza and that in two cases Palestinian militants likely fired from the schools.
The 2014 war was the most devastating for Gaza's 1.8 million people, killing more than 2,200 Palestinians, a majority of them civilians, according to U.N. figures.
The U.N. released its summary of the report Monday but says the full report is private.