Hezbollah tunnel dug from Lebanon is latest found by Israel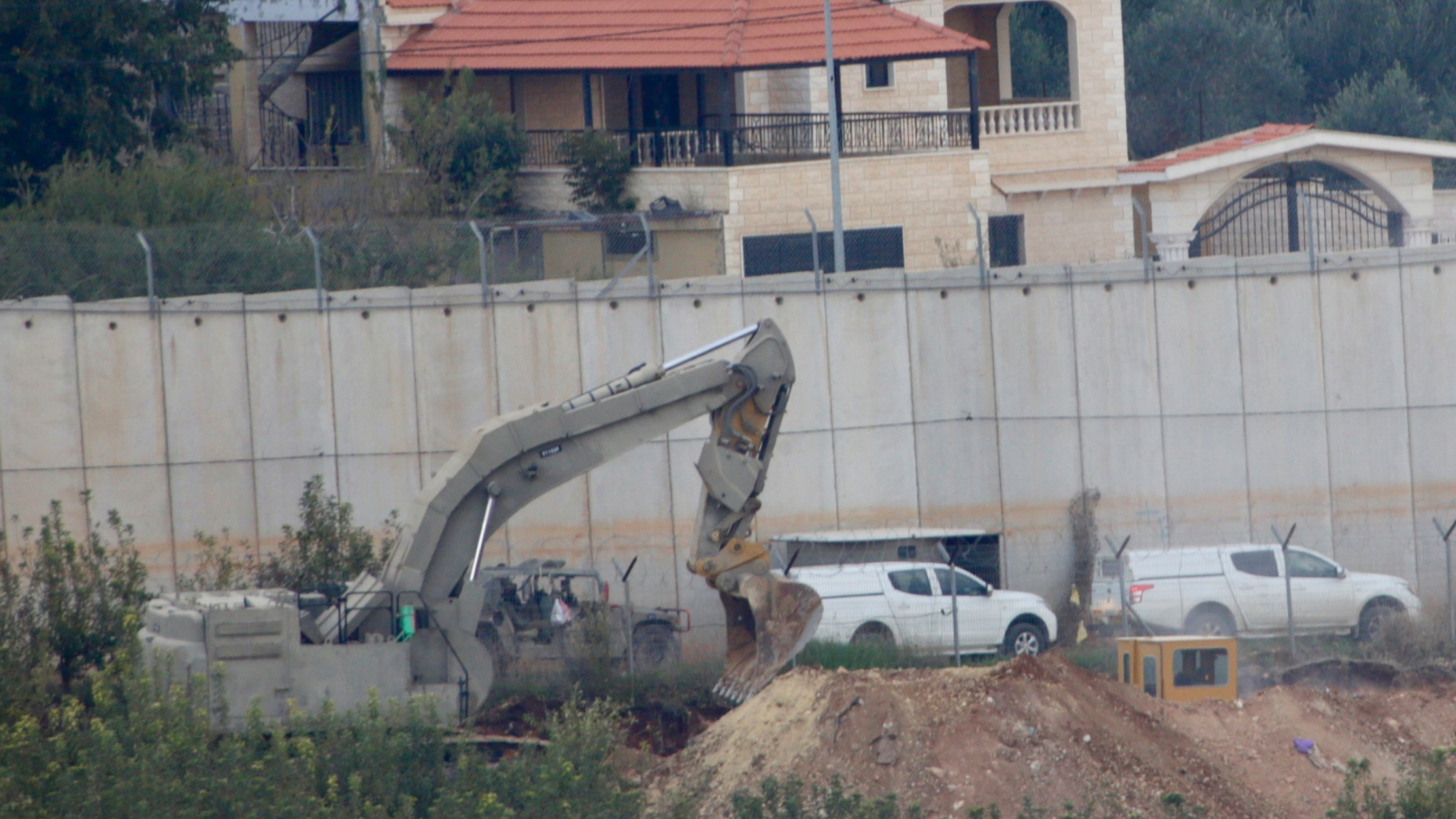 Israeli forces announced on Saturday that they discovered another Hezbollah tunnel dug from Lebanon, marking the second cross-border tunnel found since Israel began an operation to "neutralize" attack passageways dug by the Iranian-backed group.
The finding comes shortly after troops fired at suspected members of the Lebanese militant group who approached the area where Israeli Army engineers were working to locate the tunnels.
Lt. Col. Jonathan Conricus, an Israeli Army spokesman, told reporters the new tunnel runs into Israel but "does not pose an imminent threat to Israeli communities."
He said explosives were placed in the tunnel to prevent infiltration into Israel, adding that Israel holds the Lebanese government responsible "for the activities and all Hezbollah violations."
According to the Jerusalem Post, Israeli Intelligence Minister Israel Katz, who is also a member of Israel's security cabinet, appeared to indicate that Israel could consider military action in southern Lebanese territory, if necessary.

"If we think that in order to thwart the tunnels that one needs to operate on the other side -- then we will operate on the other side of the border," Katz told Radio Tel Aviv 102FM.
Amal Mudallali, Lebanon's ambassador to the United Nations, reportedly told the U.N. Security Council that Israel has already "breached the Lebanese communications grid by hacking into the telephone network and sending recorded messages to peaceable civilian inhabitants of the southern part of the village of Kafr Killa warning them of imminent explosions to take place on Lebanese territory that might put their lives at risk."
The envoy also called on the UNSC to "take all measures" to confront Israel over its "violations of Lebanese sovereignty."
Israel previously published information that a tunnel into its territory had been dug from Kafr Killa and pushed back on the envoy's letter.
"The Lebanese government, under whose rule Hezbollah has established an underground network of missiles and has dug tunnels entering into Israel, is hypocritically seeking to condemn Israel, which is working to defend its citizens," said Israel's Ambassador to the United Nations Danny Danon, according to the Jerusalem Post.
Earlier on Saturday, the Israeli military fired at three Hezbollah suspects who approached the border where the army was working.
According to the Israeli Army's Conricus, Hezbollah activists made use of bad weather in an attempt "to probably take the sensors," but fled after Israeli forces opened fire at them.
Israeli Prime Minister Benjamin Netanyahu vowed in a statement to continue efforts "to prevent the establishment of an Iranian presence in Syria and to act against Iranian and Hezbollah aggression."
The Associated Press contributed to this report.