Israel to launch mass polio vaccination campaign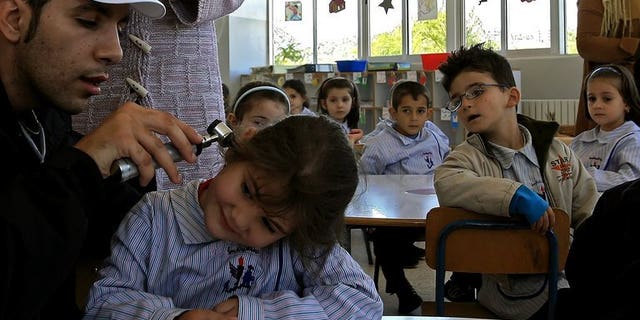 JERUSALEM (AFP) – Israel on Monday launches a mass campaign in the south of the country to vaccinate 200,000 children up to nine years old against polio, Health Minister Yael German said.
"The decision to proceed with a vaccination campaign was taken after it was found that between 1,000 and 2,000 people living in southern Israel are carriers of the virus, without themselves being sick," she told Channel 2 television.
"We have already ordered 500,000 doses of vaccine from abroad and are ready to order 500,000 more if necessary in the coming weeks," German said.
She said the entire population could be vaccinated if the measures taken in the south do not prevent polio cases from appearing elsewhere.
The vaccine -- in the form of two drops administered orally on the tongue -- will be made available at 1,000 pharmacies.
Channel 2 also reported that a World Health Organisation representative will be involved in the vaccination campaign.
Media reports said the polio virus had been detected in sewage at communities in the south.