ISIS relying on child soldiers, drugged fighters as grip on Mosul slips
NEWYou can now listen to Fox News articles!
ERBIL, Iraq – As the battle for its Iraqi stronghold of Mosul looms, an increasingly desperate ISIS has replaced much of its depleted senior ranks with child soldiers and drugged foreign fighters ill-equipped to use what's left of the terrorist army's stolen armaments, according to both Kurdish and national intelligence sources.
Since ISIS captured Iraq's second-largest city in June 2014, near daily skirmishes with Kurds and Iraqi national forces, as well as coalition air attacks, have taken a heavy toll on the battle-hardened former military officers who formed the terrorist army's backbone. The attacks, as well as the 20-month isolation of Mosul, also have left ISIS weaponry destroyed or degraded, say experts.
"ISIS is really stupid. If they weren't stupid they wouldn't join ISIS."
"In the beginning they had powerful weapons they stole from the Iraqi Army, but over time the coalition strikes have destroyed such weapons," Jaffar Ibrahim Eminki, deputy speaker of the Kurdistan Parliament, told FoxNews.com. "And ISIS is being defeated at many strategic points."
Baghdad has said the fight to retake Mosul will happen this year, although U.S. Marine Lt. Gen. Vincent Stewart, director of the Defense Intelligence Agency, told the Senate Armed Services Committee the city will not be recaptured in 2016.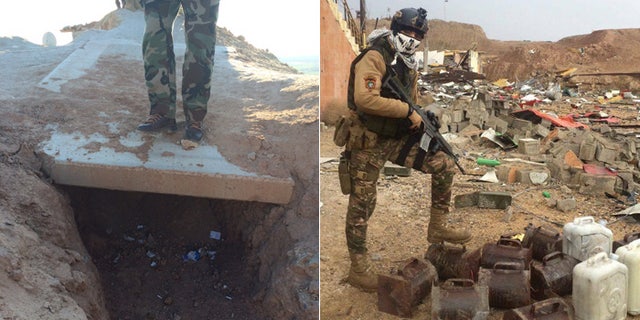 "Securing or taking Mosul is an extensive operation and not something I see in the next year or so," Stewart said, while not discounting the possibility the effort could begin much sooner.
While Kurdish and Iraqi forces prepare to attack, with U.S. forces on hand to train them, each day that passes weakens ISIS forces holed up in and around the city, said Kamal Kirkuki, spokesman for the Kurdistan Democratic Party. The main reason, he said, is that the former Saddam Hussein Sunni loyalists -- who turned to ISIS when the nation's Shia majority took over -- are dwindling.
"At the beginning, the Da'esh was all former Iraq military and Baath party leaders. They had experience, top bomb tech specialists and most were very skilled," Kirkuki said, explaining many of those original professionals have since died in the battle. "The new ones who have contacted them online and come to join have much less experience."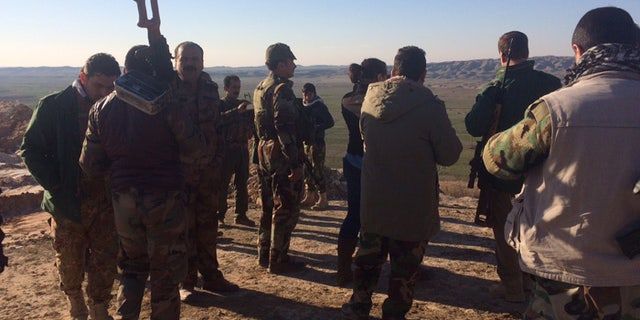 ISIS in Iraq is propping up its fighting ranks by bringing in more "reserve fighters" – many as young as 13 – but who have little or no combat experience, according to Kurdish military leaders who clash frequently with the terrorist army on the frontlines around Kirkuk.
An example of ISIS' lack of battlefield know-how came in a recent battle in northwest Kirkuk, according to Kirkuki. Leaders from the Kurdish Peshmerga forces reported that ISIS had planted scores of IEDs between the two opposing frontlines, prompting the Peshmerga soldiers to circle around and attack from behind.
"They were waiting for us face-to-face and they didn't think of that option, something so simple," Kirkuki said. "ISIS is really stupid. If they weren't stupid they wouldn't join ISIS."
The costly mistake was taken as evidence that no seasoned military experts were advising the ISIS forces. While ISIS remains in control of large swaths of Iraq and Syria, the U.S-led coalition airstrikes and local ground forces have killed a number of senior leaders in recent months. Although there are no official figures on the exact number of ISIS fighters killed, the Pentagon reported more than 20,000 had been taken out as of October last year – 5,000 more than just three months earlier.
Late last year, the Iraqi interior ministry announced that numerous key members had been killed, including Abu Ahmad al-Alwani, a former officer in Saddam's Republican Guard; high-ranking commander Abu Saad al-Anbari, who was said to be running the Islamic police in Iraq's Anbar province; key security and intelligence leader Abu Arkan al-Aemeri and Russian missile-making expert Abu Omar.
U.S. Special Operations forces last year killed prominent ISIS commander Abu Sayyaf, who was believed to have supervised the terror group's black market oil and gas trade, and a year ago it was reported that half of ISIS' top commanders serving on the ruling council -- including former Iraqi Army lieutenant colonel Abu Muslim al-Turkmani and a key aide to ISIS head Abu Bakr al-Baghdadi named Abu Abdulrahman al-Bilawi -- had been killed.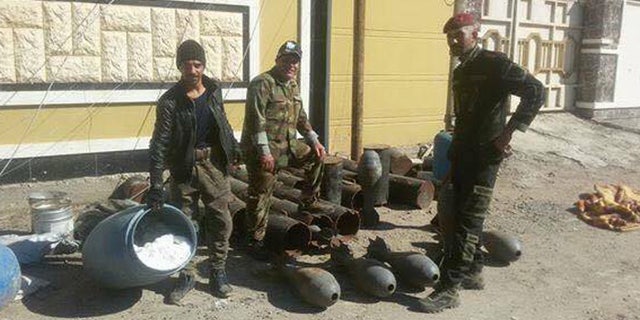 ISIS has compensated for the loss of seasoned soldiers by drugging those it radicalizes or forces into service, said a Peshmerga official stationed near Mosul Dam, some 30 miles up the Tigris River from Mosul.
"ISIS is using special tablets, the fighters take the drug and they don't know where they are or what they are doing. They are just shooting and fighting," he said. "They lose their minds. Some can be shot 20 times before they go down."
The drug is known as Captagon, a meth-like variant of the banned pharmaceutical Fenethylline, and is manufactured in large quantities primarily in Lebanon and neighboring Syria, where it is sold to ISIS via middle men.
Cali Estes, founder of The Addictions Coach, said the drug is referred to as the "Super Soldier Pill" because it can last up to 48 hours and causes users to be full of energy, impervious to pain, and "in a sense removes any barriers they would have to fighting and getting killed."
"There is no second-guessing, they just go in and kill," Estes continued.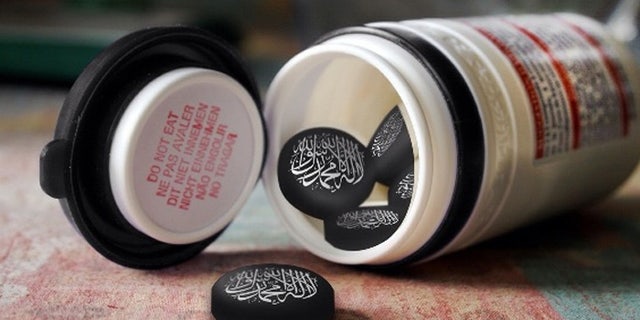 ISIS' increasing brutality to its own fighters has not gone unnoticed by onetime supporters, who believed the Sunni army could protect them from the Shia government. The two sects of Islam have been at odds since the earliest days of the faith in the 7th century.
"The Sunni people have been pushed by the Shiite Iraqi government a lot. They were looking for a window to help, so at the beginning when ISIS came in they thought it would help them against the sectarian government so they joined them," explained the official. "There were villages of them. They thought at the beginning that ISIS was very good, but then since started to realize they were not human."
Steven Nabil contributed to this report.