Iraqi officials: Troops recapture some areas lost to Islamic State in and near city of Ramadi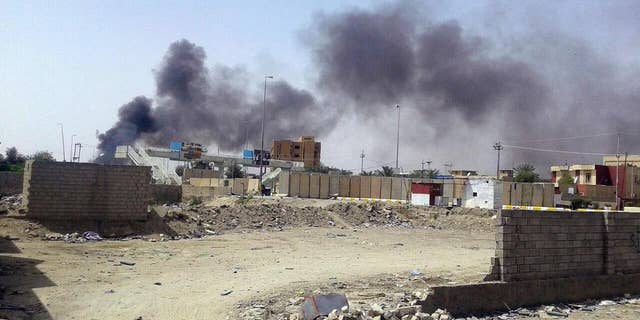 BAGHDAD – Two Iraqi officials say that security forces have recaptured some areas lost earlier to the Islamic State group in and around the Anbar provincial capital, Ramadi.
Police Major Omar al-Alawni said on Tuesday that Iraqi troops regained control of the city's Pediatric and Maternity Hospital and the neighborhood around it late Monday after fierce clashes with IS militants.
The hospital is located only half kilometer (mile) from a complex housing government offices.
Police Colonel Mahdi Abbas says government forces also made progress on Tuesday in their offensive to regain control of Soufiya, one of three villages that fell into the hands of the Islamic State group last week.
The security situation in Ramadi sharply deteriorated after IS seized Soufiya and two other villages, Sjariyah and Albu-Ghanim.