Iraq War Vet Kills Sister and Himself in California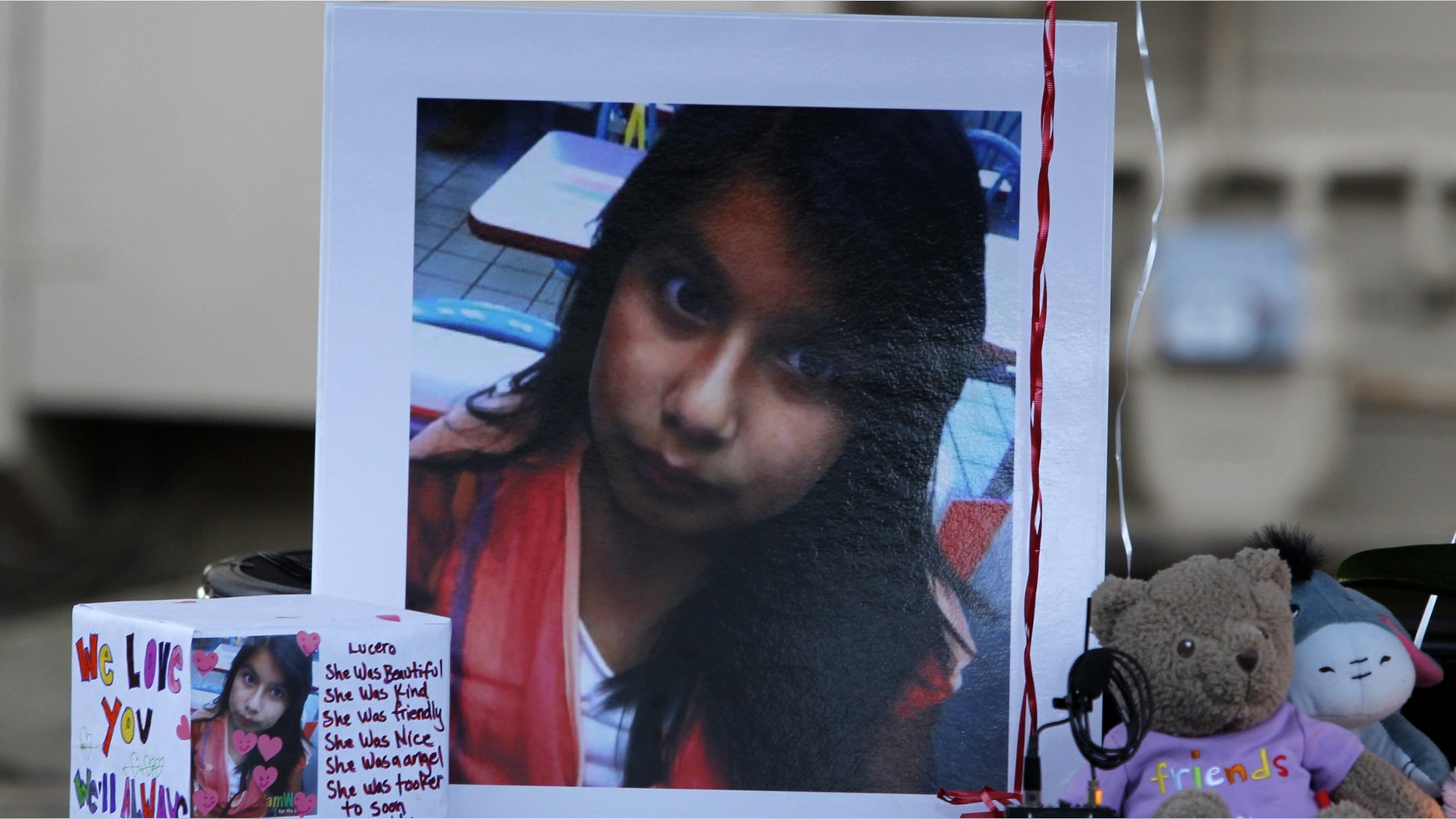 GILROY, Calif. – An Iraq War veteran in California shot and killed his 11-year-old sister before taking his own life on Thursday, authorities said.
Abel Gutiérrez, 27, fatally shot his sister, Lucero, in the murder-suicide Thursday in California, police said. Family members told police they suspected he suffered from post-traumatic stress disorder.
Investigators searched during the night for his mother, Martha Gutiérrez, 52, but there was no sign of the woman who may be injured, police said.
Police said they found clues at the family home indicating that she might be hurt.
"It's horrible. We have no idea where she is," Gilroy police Sgt. Chad Gallacinao told The Associated Press. "We are desperately trying to find her."
Police were called to the Gutiérrez apartment Wednesday night after a roommate came home, suspected something was wrong, and went back outside. Arriving officers found the bodies of Gutiérrez and his little sister dead from gunshot wounds.
Celebrities Who Once Were Undocumented 
Police said they had contact with Abel Gutiérrez as recently as late last month.
Family members told the San Jose Mercury News that Gutiérrez often said that he wanted to kill himself "all the time" and would ask if that would hurt them.
Faustino Gutiérrez, 46, Martha Gutiérrez's brother, said the young veteran would sit on the sofa twirling a handgun and also brandished a rifle inside the family's apartment.
"He said he killed a lot of people in Iraq," said Faustino Gutiérrez. "It was in his conscience, and he didn't want to live anymore."
A niece, Kristell Gutiérrez, said she knew her uncle was "very mean" to his mother and blamed her for his father leaving the family.
Alissa Fernandez, a downstairs neighbor, told the newspaper that Gutierrez "was just weird, the way he would act."
Mario Reyes, a neighbor who lives beneath the Gutierrez family, told KNTV-TV that he thought he heard a scuffle — but no gunshots — around the time police say the shooting occurred.
Gallacinao said officers found at least two firearms used in the killings, but he would not say whether Gutierrez left a suicide note.
Abel Gutiérrez served in the Army and had recently returned from Iraq. His family suspected he was suffering from PTSD, Gallacinao said.
Record Setting Spanish Astronaut Michael Lopez-Alegria Leaves NASA
Police had been called to his apartment on Feb. 29, but Gutiérrez did not seem dangerous and did not meet the criteria to be placed on a psychiatric hold, Gallacinao said.
Instead, police began working with the family and Office of Veterans Affairs in Palo Alto to help him.
Gutiérrez had been receiving care at a VA facility in Puget Sound, Wash., confirmed Kerrie Childress, a spokeswoman for the Department of Veterans Affairs Care System in Palo Alto. She said she could not provide further details.
Jeri Rowe, public affairs director at the Puget Sound facility, said she was unable to confirm or release any information concerning Gutiérrez because of privacy regulations.
Based on reporting by The Associated Press. 
Follow us on twitter.com/foxnewslatino
Like us at facebook.com/foxnewslatino