Iranian Official Threatens Military Drill Sealing Off the Strait of Hormuz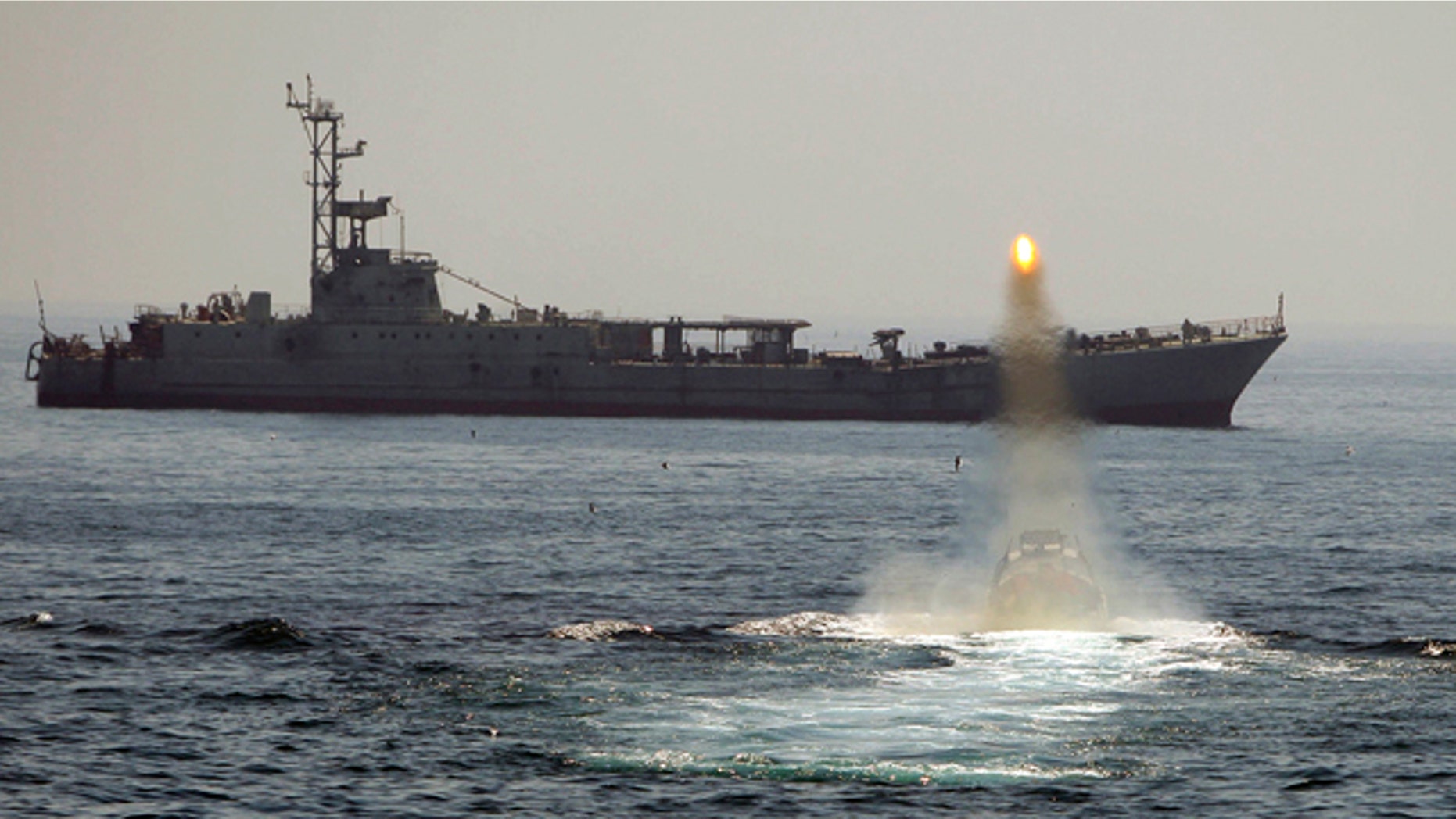 A high-ranking Iranian official has said Iran's military will practice sealing off the Strait of Hormuz, the world's most important oil transport channel, in a provocative move that illustrates Iran's capability of disrupting the world's oil supply.
The announcement Monday by Parviz Sarvari sent oil prices up about $3 to $100 a barrel based on the speculation of a disruption during the military drills, Bloomberg reported.
"Soon we will hold a military maneuver on how to close the Strait of Hormuz," Sarvari, a member of the Iranian parliament's National Security Committee, said in a statement reported by Reuters. "If the world wants to make the region insecure, we will make the world insecure."
Iran has long used the threat of disrupting oil production as a main military deterrent, a sort of economic missile in its silo.
Although Sarvari did not name a specific country making the region insecure, though diplomatic tensions between the U.S. and Iran have been on the rise recently over the U.S. drone that went down in Iran.
Pentagon Spokesman Doug Wilson responded by saying although he has no information on the exercises, the United States government is committed to the free and safe passage in international waters and anything that interferes with that would be "detrimental."
The report of the planned exercise in the Strait of Hormuz is the latest example of Iranian provocation. In September, Iran's navy laid out plans to move naval vessels out of the Persian Gulf and into the Atlantic Ocean "near maritime borders of the United States," the Tehran Times reported.
Iran also has faced international pressure for it's nuclear program. Iran insists the program is for peaceful uses, but in November, the International Atomic Energy Agency issued a report that Tehran has conducted secret experiments whose sole purpose is the development of atomic weapons. Iran denies that charge.
About 15.5 million barrels of oil a day, about a sixth of global consumption, flows through the Strait of Hormuz, Bloomberg reported, citing the U.S. Department of Energy.