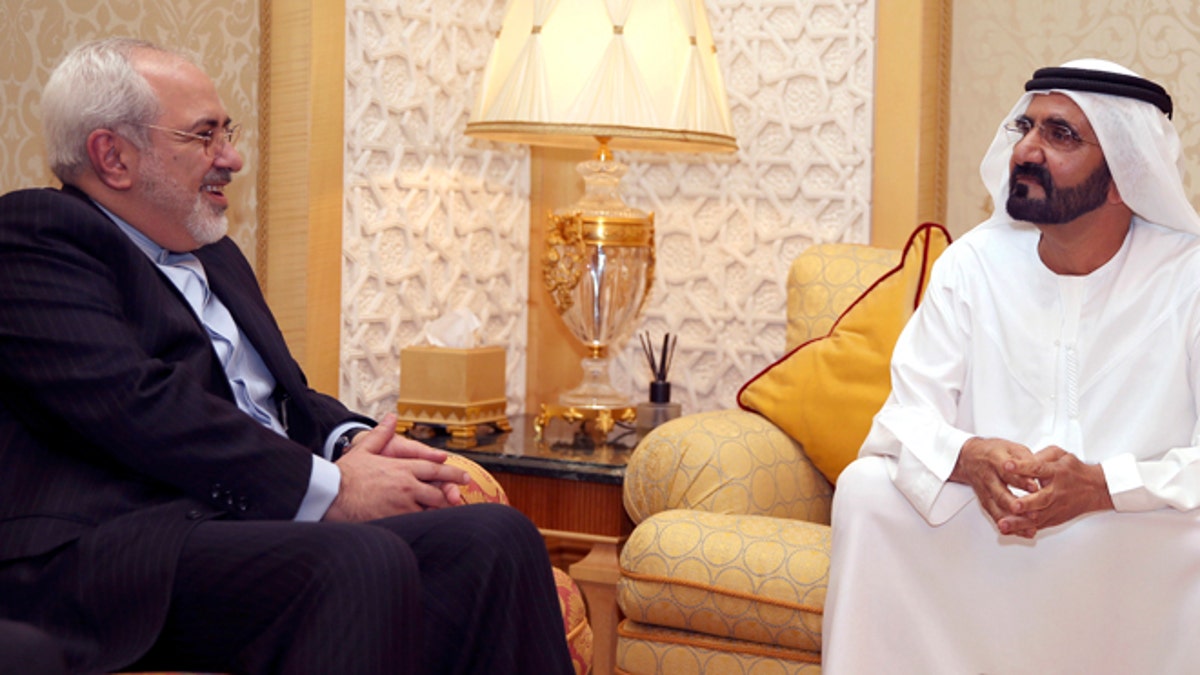 TEHRAN, Iran – Hard-line Iranian lawmakers grilled the country's foreign minister on Tuesday about Tehran's step back from past policies of denying the Holocaust.
The questioning was prompted by an interview Mohammed Javad Zarif gave to German media in February in which he said the Holocaust was a "horrifying tragedy" that should never happen again.
In Tuesday's parliament session, aired live on state radio, Zarif defended his stance, saying that Holocaust denial had given Iran's archenemy Israel a tool to use against it.
It was the second time Zarif was summoned to parliament and questioned about his stance and comments.
The move was apparently part of the hard-liners' increasing pressure on the administration of moderate President Hassan Rouhani, who has offered outreach in place of saber-rattling and Holocaust denial by his predecessor Mahmoud Ahmadinejad. In 2005, Ahmadinejad prompted an international outcry when he called the Holocaust a "myth."
Six million Jews were killed by German Nazis and their collaborators in the Holocaust, which wiped out a third of world Jewry. Today, fewer than 200,000 elderly Holocaust survivors remain in Israel.
Zarif told the Iranian lawmakers on Tuesday that as long as he is foreign minister, he will not allow Iran's reputation to be damaged with statements about "Holocaust denial."
While he did not outright acknowledge the Holocaust, Zarif said such denials only serve Israel and the "Zionists' projects against Iran."
"From the point of view of the Iranian people, massacres of innocent people anywhere and in any form are to be condemned," said Zarif.
However, Zarif assailed Israel, accusing it of spreading propaganda against Tehran and "Irano-phobia."
Israel and Iran are also at odds over Tehran's controversial nuclear program, which Israel fears is aimed at producing a nuclear weapon. Iran denies the charge, insisting the program is for peaceful purposes only.
However, Israel, which has not stopped warning the world against the dangers of a nuclear-armed Iran, has not shelved the possibility of attacking Iranian nuclear sites and is unhappy with the ongoing international negotiations with the Iranians.
The hard-liners in the Iranian parliament have also criticized Rouhani's administration and Zarif, who is also Iran's top nuclear negotiator, for allegedly giving the West too many concessions in the nuclear talks in return for too little. An interim deal struck with world powers in November eased some sanctions on Iran in exchange for curbs on its uranium enrichment -- a possible pathway to nuclear arms.
After Tuesday's grilling in parliament, the hard-line legislators said they were "satisfied" with Zarif's "explanation."
A summons for questioning in parliament on any issue can pave the way for impeachment and dismissal of a minister if the official cannot convince lawmakers with his explanation.
The parliament has already given four of Rouhani's ministers a "warning" card, a step that can lead to their impeachment in future.