Iran says woman sentenced to stoning may be spared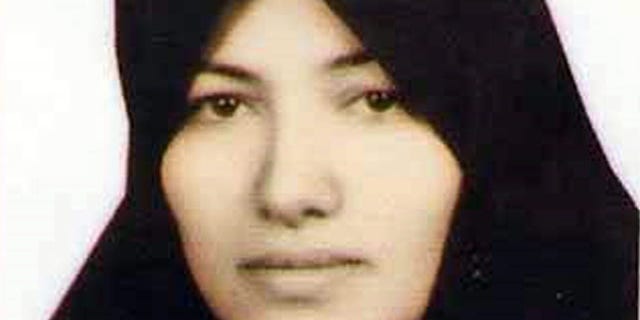 TEHRAN, Iran – The head of Iran's human rights council predicted that a woman sentenced to death by stoning for adultery will likely be spared from execution.
The stoning sentence against 43-year-old Sakineh Mohammadi Ashtiani drew an international outcry. It was then put on hold and is now being reviewed by Iran's Supreme Court.
"Iran's Council of Human Rights has helped a lot to reduce her sentence and we think there is a good chance that her life could be saved," Mohammad Javad Larijani said in an interview on the English-language Press TV on Monday night.
Ashtiani was convicted in 2006 of having an "illicit relationship" with two men after the murder of her husband the year before. Later that year, she was also convicted of adultery and sentenced to be stoned, even though she retracted a confession that she says was made under duress.
Iranian authorities then said she has also been convicted of involvement in the murder and could be executed by hanging.
Larijani also criticized international media for their double standard, focusing on the Iranian judicial system and not mentioning such cases as an American woman executed in September for using sex and money to arrange for the killings of her husband and stepson.
"Nothing is said about the American woman, but there are lots of criticism regarding our judicial system," and this shows "how biased, unrealistic and hypocritical and malicious" this media hype about Iran is.
Larijani's younger brother, Ayatollah Sadegh Amoli Larijani, is head of Iran's judiciary.