Iran Demands Apology From U.S. Over Claims It Was Involved in Plot to Kill Saudi Ambassador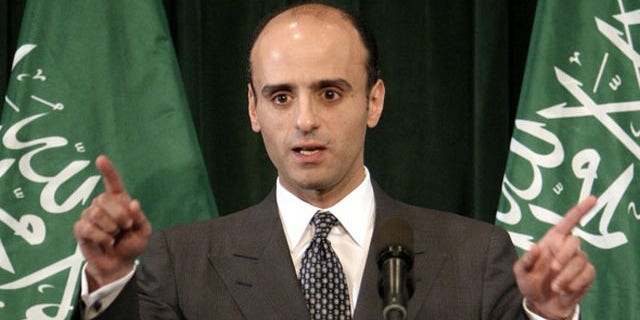 Iran has formally complained to the U.S. over claims the Iranian government was involved in an alleged plot to kill Saudi Arabia's ambassador to the United States, a U.S. official said Sunday.
The official said the U.S. received a diplomatic note on Friday expressing displeasure with the charges that were leveled earlier this month. Iran has already denied the allegations. The official said the note was delivered through the Swiss embassy in Tehran, which represents U.S. interests in Iran since the two countries don't have diplomatic relations.
The letter called for a U.S. apology for the ambassador plot allegations and sought unspecified compensation for "material and moral damages of this baseless accusation," the source added.
The official spoke on condition of anonymity to discuss a private diplomatic exchange.
Earlier this month, U.S. officials claimed agents linked to Iran's Quds Force -- an elite wing of the powerful Revolutionary Guard -- were involved in the suspected plot to kill the Saudi ambassador to the U.S., Adel Al-Jubeir.
An Iranian diplomatic source, who also spoke on condition of anonymity because of the sensitivity of the matter, said the letter emphasized Iranian assertions that Washington's allegations are "based on lies" and called into question U.S. diplomatic tactics that Iran calls violations of "international rules and regulations."
The Iranian source did not make the precise wording of the letter available, but said the letter also mentioned the thousands of deaths in Iraq since the U.S.-led invasion in 2003 and the "billions of dollars from the U.S. citizens' pockets." Plans by President Barack Obama to withdraw all U.S. forces from Iraq by the end of the year have drawn criticism from political opponents because of Iran's close ties with Iraq's Shiite majority and the government of Prime Minister Nouri al-Maliki.
A dual U.S.-Iranian citizen who holds an Iranian passport, Manssor Arbabsiar, 56, pleaded not guilty last week in U.S. District Court in New York in connection with the plot allegations.
According to the U.S. complaint, Arbabsiar has admitted his role in a $1.5 million plot to kill the ambassador at a Washington restaurant by setting off explosives.
But many experts in Iranian affairs have questioned why Iran's Quds Force, which typically works through third parties such as Lebanon's Hezbollah, would reach out to Arbabsiar, a former used car salesman in Texas who is accused of seeking Mexican drug cartel hitmen to carry out the slaying.
No trial date has been set for Arbabsiar. U.S. District Judge John F. Keenan scheduled his next court appearance for Dec. 21.