Iran conducts 'war-game' exercises, threatens to shoot down trespassing aircraft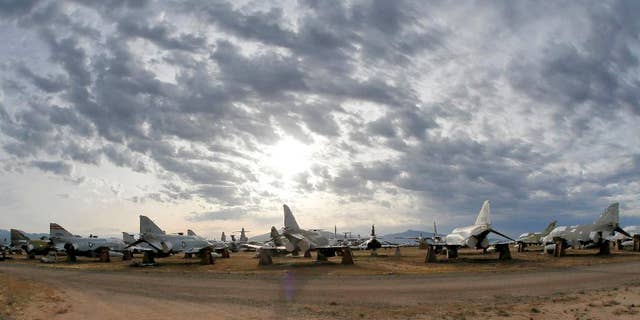 Iran has kicked off a five-day large scale military exercise in the country's southern region warning that civilian and military aircraft risk being shot down if they stray into Iranian airspace occupied by the drill.
VIDEO: IRAN NUCLEAR DEAL KEY TO SECRETARY OF STATE KERRY'S LEGACY
The exercises, codenamed Modafe'an-e Aseman-e Velayat 7 or Defenders of Velayat Skies 7, include air defense drills and various missile, artillery and radar equipment as well as cyber and electronic warfare exercises.
Speaking Sunday, the commander of Iran's air force Brigadier General Farzad Esmaili warned foreign aircraft trespassing the airspace covering the drill area would be shot down immediately.
VIDEO: IRAN CLAIMS 50 PERCENT DISCOUNT FOR BOEING ORDER
"We are witnessing the presence of a number of trans-regional planes outside the air and sea borders of the country but we emphasize that these planes should know their limits and know that we will take action in less than one second," he said.
Iran began receiving the advanced missile system last year when U.N. sanctions sanctions were lifted in the aftermath of the nuclear deal aimed at curbing Tehran's controversial nuclear program, despite objections from the United States and Israel.
The drill features U.S.-made F-4 Phantom II fighter jets and is also set to include test firing of the Russian built S-300 long-range anti-aircraft missile defense system.
In all, more than 17,000 military forces comprised of troops from the army, Iran's Revolutionary Guard and Basij forces are taking part in the 'war games' in an area spanning over 300,000 square miles and including Persian Gulf provinces Hormozgan and Bushehr.
Click for more from The Foreign Desk.