Inside the filthy apartment of Barcelona terror attack suspect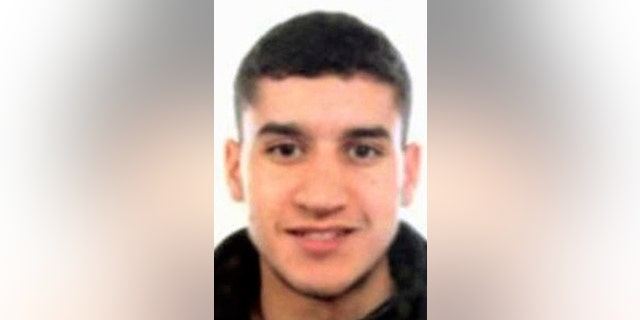 Photos from inside the filthy lair of the suspected van driver in the deadly Barcelona terror attack include one showing "The Life of the Prophet Muhammad" religious text on a mattress.
Younes Abouyaaquoub, 22, is now Europe's most-wanted man. He's believed to have plowed a van down Barcelona's Las Ramblas promenade Thursday, killing 13 people and injuring 120 before fleeing on foot. Another attack hours later killed one person and injured others in the seaside town of Cambrils.
The Sun reported Sunday that it obtained exclusive photos of Abouyaaqoub's modest apartment after it was searched by cops.
The photos suggest Abouyaaquoub fled in a hurry. He reportedly shared the apartment with his wife and two young children. The Sun reports the apartment is in Ripoll -- about 65 miles from Barcelona.
The photo of the Prophet Muhammad religious text was snapped in a bedroom where a towering pile of clothes could be seen on a metal-frame bed.
Another photo shows tools and nails scattered around the living room. There's a glove on the table.
Still another picture shows a messy kitchen: a serving spoon in the kitchen sink, a greasy frying pan, a loaf of fresh French bread and a pot of Moroccan tea on the counter.
There is also a photo of a Moroccan passport on a table that contains a large can of insecticide, a roll of toilet paper and a bottle of glass cleaner.
Two other photos show a junior climbing trophy and a 10k run trophy.
Authorities believe Abouyaaquoub was part of a 12-member Islamic extremist cell that staged the two vehicle attacks and plotted much deadlier carnage using explosives favored by Islamic State militants.
A police official confirmed that three vans tied to the investigation were rented with Abouyaaquoub's credit card: The one used in the Las Ramblas carnage, another found in the northeastern town of Ripoll, where all the main attack suspects lived, and a third found in Vic, on the road between the two.
Police believe the cell members had planned to fill the vans with explosives and create a massive attack in the Catalan capital.
Abouyaaquoub played soccer with pals near his home just a few days before Thursday's attack, the Daily Mirror reported.
The paper, which also published photos from inside his apartment, reported that Abouyaaquoub hung two pictures on the wall of the apartment that contain verses from the Quran.
There were also flowers in vases, two simple wooden coffee tables and a flat-screen TV inside the home, the paper reported.
Click to see more photos from inside Abouyaaquoub's apartment.
The Associated Press contributed to this report.