Indonesian fisherman claims he watched MH370 crash and recorded exact location on GPS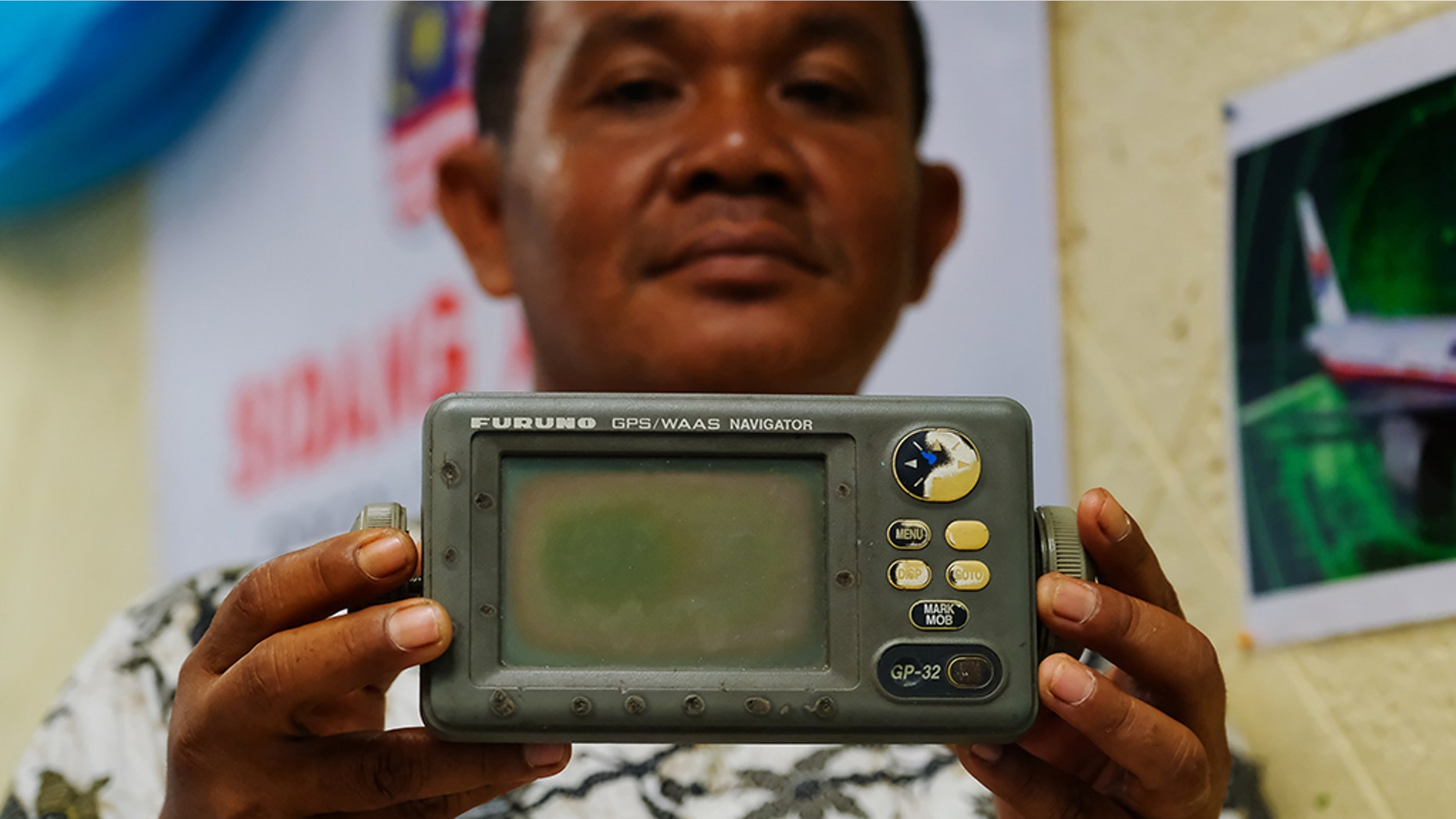 An Indonesian fisherman claims he saw missing flight MH370 falling into the sea "like a broken kite" while insisting he recorded the exact location of the crash.
The Malaysian Airlines flight vanished on March 8, 2014, after taking off from Kuala Lumpur - sparking one of the greatest aviation mysteries of all time.
Rusli Khusmin, 42, says he and his crew witnesses the crash and recorded the co-ordinates of where the doomed jet entered the water on a GPS device.
CLICK HERE FOR MORE FROM THE SUN
Mr Khusmin says the aircraft went down in the Strait of Malacca – a narrow shipping lane, west of Kuala Lumpur, where Malaysia Airlines lost contact with MH370 close to Phuket island, Thailand.
The fisherman, who held up a map to show reporters where he claims the plane entered the water, described seeing the aircraft falling without a sound.
DEBRIS OFF MADAGASCAR 'MOST LIKELY' FROM MALAYSIA AIRLINES FLIGHT 370, REPORT SAYS
In a news conference in Subang Jaya, Malaysia, he said: "I saw the plane moving from left to right like a broken kite.
"There was no noise, just black smoke as a result of fires before it crashed into the water."
MH370 PLANE SPOTTED IN CAMBODIAN JUNGLE ON GOOGLE MAPS, MAN CLAIMS
He added that there was a strong smell of acidic fumes in the air before the plane smashed into the sea.
CLICK HERE FOR THE FOX NEWS APP
The 42-year-old did not explain why he had waited nearly five years to report his story to authorities.
This story originally appeared in The Sun. For more from The Sun, click here.