MH370 plane spotted in Cambodian jungle on Google Maps, man claims
A British tech sleuth believes he has found the wreckage of the missing MH370 plane on Google Maps.
Ian Wilson claims he has spotted the doomed jet, which vanished in 2014 with 239 people on board, lying in a high altitude area of the Cambodian jungle.
Images from Google Maps show the outline of a large plane – which could simply be an aircraft flying directly below the satellite which photographed it.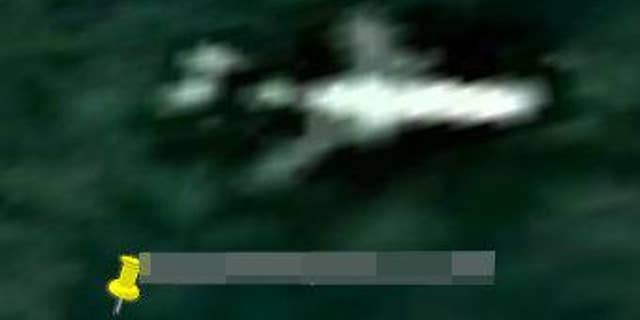 But video producer Ian is convinced of his findings and says he intends to visit the sight to solve one of the greatest mysteries in aviation history.
He told the Daily Star: "Measuring the Google sighting, you're looking at around 69 meters, but there looks to be a gap between the tail and the back of the plane.
"It's just slightly bigger, but there's a gap that would probably account for that."
MH370 went missing people en route from Kuala Lumpur to Beijing on March 8, 2014.
In July this year, the Malaysian government released the findings of their investigation admitting they still do not know what happened to the passenger jet.
Despite millions of pounds being spent to find the plane, Ian believes he has uncovered the wreckage by spending "hours" searching online.
He said: "I was on there (Google Earth), a few hours here, a few hours there. If you added it up I spent hours searching for places a plane could have gone down.
"And in the end, as you can see the place where the plane is. It is literally the greenest, darkest part you can see."
This story originally appeared on The Sun. Read more content from The Sun here.