Indonesia gold mine collapse leaves at least 4 dead, rescuers race against time to save dozens buried alive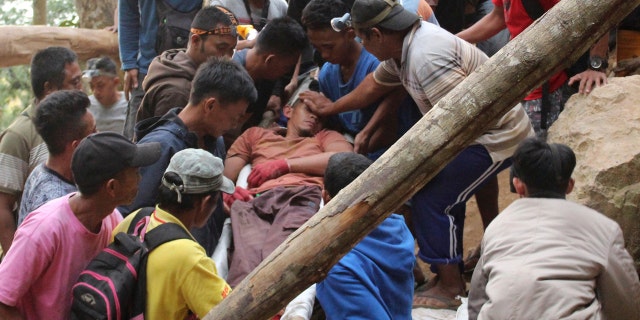 Indonesian rescuers are racing against time to save dozens of people buried alive after a landslide at an illegal gold mine, which has already claimed the lives of at least four people.
The deaths were confirmed by Indonesia's disaster agency. An estimated 37 are still believed to be buried underneath the soil at the illegal gold mine in Indonesia's North Sulawesi province after 15 people were pulled from the mine alive.
Up to 60 people were inside mining in makeshift mine shafts when beams and support boards broke, sending soil and rocks on them.
Those trying to reach the trapped miners have reported hearing voices from the shafts cut into a hillside, Sky News reported.
LANDSLIDE AT UNLICENSED INDONESIA GOLD MINE LEAVES 'AS MANY AS 60 PEOPLE' BURIED: OFFICIALS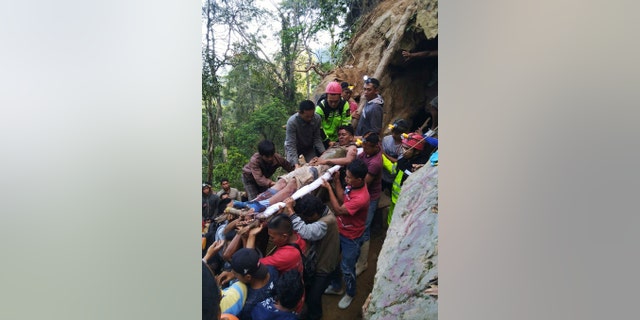 "We are able to detect that many of them are still alive because we can hear their voices, as there are some places where air is getting in and out and there are gaps in the mud," the IDA's Abdul Muin Paputungan told reporters.
Emergency personnel used their bare hands and farm tools to search for the victims. Video showed rescuers struggling to bring out a body bag in nearly vertical terrain.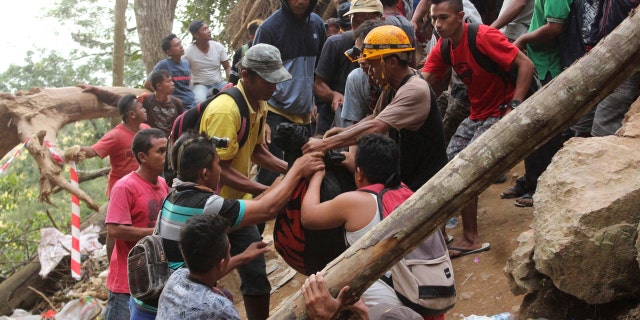 FAT RAT STUCK IN SEWER SAVED AFTER NINE-PERSON RESCUE EFFORT IN GERMANY
"The land contour is worrying with an 80 degree slope, so it's pretty steep, and we don't want any unwanted things to happen," local police chief Gani Fernando Siahaan told media at the scene. "We will continue the rescue process until night as long as weather permits."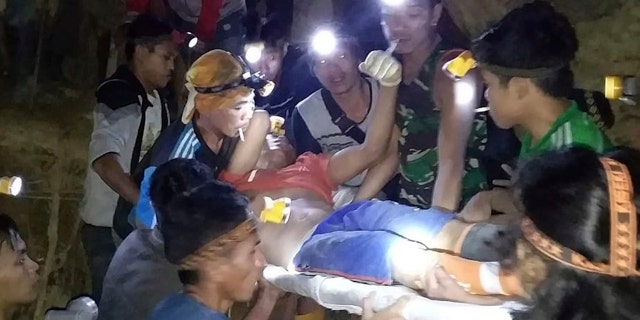 The disaster agency said at least 140 people from different agencies are involved in the rescue effort, and there is an urgent need for body bags. Families of those missing in the mine have begun to gather at the site of the accident.
CLICK HERE FOR THE FOX NEWS APP
The Indonesian government has banned small-scale gold mining, but there is little control, particularly in remote areas and they are prone to accidents.
Fox News' Elizabeth Zwirz and the Associated Press contributed to this report.