India's vice president visits Uganda, meets president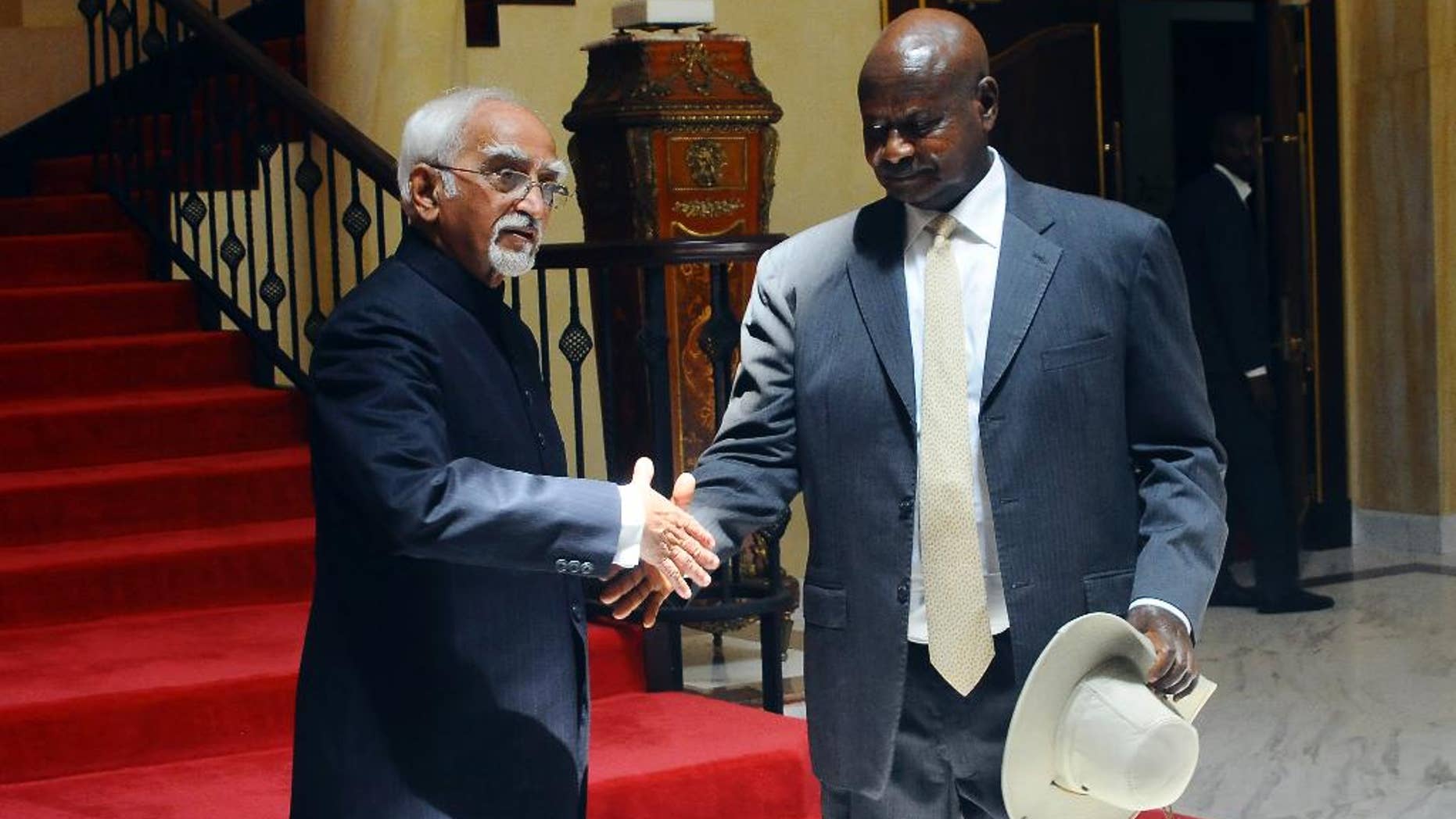 KAMPALA, Uganda – India's Vice President Hamid Ansari is meeting with Ugandan officials on the second leg of his African visit.
Ansari on Wednesday held talks with Ugandan President Yoweri Museveni and attended a business forum.
Ansari, who also visited Rwanda, is in Uganda on a three-day official visit at the invitation of Uganda's government.
In a statement citing Nina Malhotra, joint secretary of India's foreign ministry, Uganda's government says the visit "is part of the conscious broadening of India's diplomatic footprint in sub-Saharan Africa, especially in the Great Lakes region."
India supports some development projects in Uganda, including a tele-medical center at the national referral hospital that is connected to 11 hospitals in India.