India's Tata Steel Q1 profit nearly doubles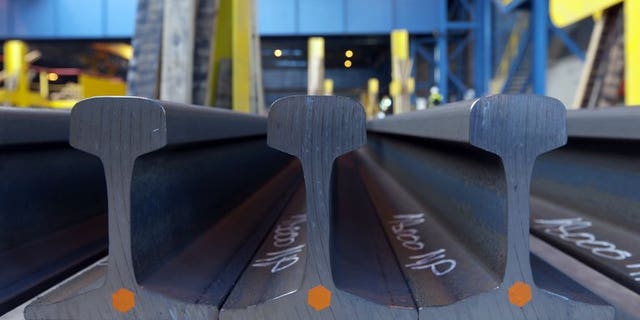 MUMBAI (AFP) – India's Tata Steel, one of the world's biggest steelmakers, Tuesday said its quarterly net profit nearly doubled from a year ago due to lower costs and a "robust" performance in local and European markets.
Tata Steel, part of the steel-to-tea Tata Group, reported consolidated net profit of 11.39 billion rupees ($186 million) for the financial first-quarter to the end of June, up from 5.97 billion rupees in the same period a year earlier.
The profit was nearly four times financial market projections of three billion rupees.
But sales edged down nearly three percent to 325.5 billion rupees, the company said in a statement.
Tata Steel, which bought Anglo-Dutch steel giant Corus for $13.7 billion in 2007, has been struggling to improve its European unit's performance in the face of the eurozone debt crisis.
"The Indian operations recorded a robust performance despite softer markets, weakening economic conditions and a seasonally weak quarter," said the firm.
Operations in Europe also improved due to "upgrades" at key production facilities in Port Talbot in Britain and Tata Steel's IJmuiden works in the Netherlands, the company statement said.
Europe accounts for about two-thirds of sales and production for the steelmaker, which has an annual capacity of 28 million tonnes.
Performance was also helped by a hefty one-time tax gain.
In May, Tata Steel had announced a $1.6 billion asset writedown due to weak demand in Europe.
The company has operations in India, Europe and Southeast Asia.