Indian guru with millions of followers sentenced in rape of teen girl who sought relief from 'ghostly powers'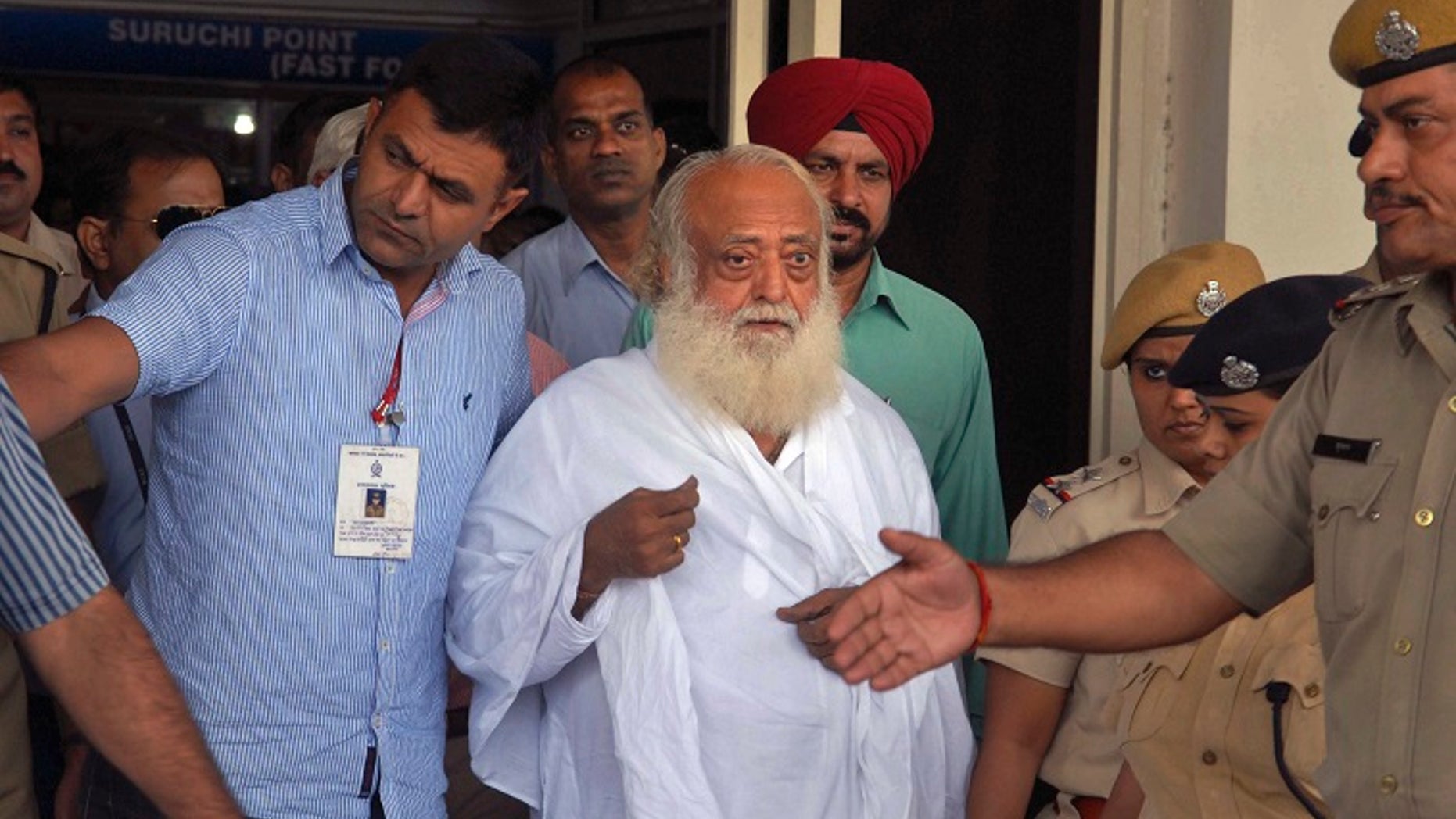 A high-profile Indian guru with millions of followers worldwide will spend the rest of his life behind bars for raping a teenage girl whose parents believed Asaram Bapu could "cure" the girl of "ghostly powers."
Bapu, 77, learned of his sentence Wednesday while in his prison cell. The verdict was read outside the prison in Jodhpur in Rajasthan state over fears Bapu's followers might become violent. Bapu was convicted on charges of criminal conspiracy, wrongful confinement and rape. He has denied the charges and his spokesperson said he would appeal the verdict.
The guru has 400 ashrams around the globe where he teaches his 40 million followers meditation and yoga, the BBC reported. He began teaching his spiritualism in 1972 and started to gain a following that extended to the U.S., United Kingdom, Canada, Uganda and Kenya.
SERBIA BANS CROATIAN DEFENSE OFFICIAL IN TIT-FOR-TAT MEASURE 
Bapu was arrested in 2013 following a complaint from two of his followers, who claimed the guru raped their 16-year-old daughter when she visited his retreat in Jodhpur. The couple, who claimed they have been followers of Bapu for more than a decade, said they brought their daughter to the guru because she was "under the influence of some supernatural ghostly powers" and they believed he could "cure" her.
On Aug. 14, 2013, the guru called the girl into his room, where he forced her to perform sexual acts on him and threatened to kill her family if she said anything about the incident. Her parents were outside the room chanting his prayers at the time, police said. The girl told her parents a day later about the incident.
SPAIN SENDS 5 TO PRISON FOR GANG RAPE DURING PAMPLONA FEST
Bapu has been in prison since his arrest in 2013. He is also accused of raping another woman between 2002 and 2004. The trial for that case is underway. Two of his associates were sentenced to 20 years in prison each for helping him in the crime while two others were acquitted.
India has prioritized a crackdown on rape in response to widespread outrage over the recent rapes and killings of young girls and other attacks on children. The country's government last week approved the death penalty for people convicted of raping children under age 12.
The Associated Press contributed to this report.