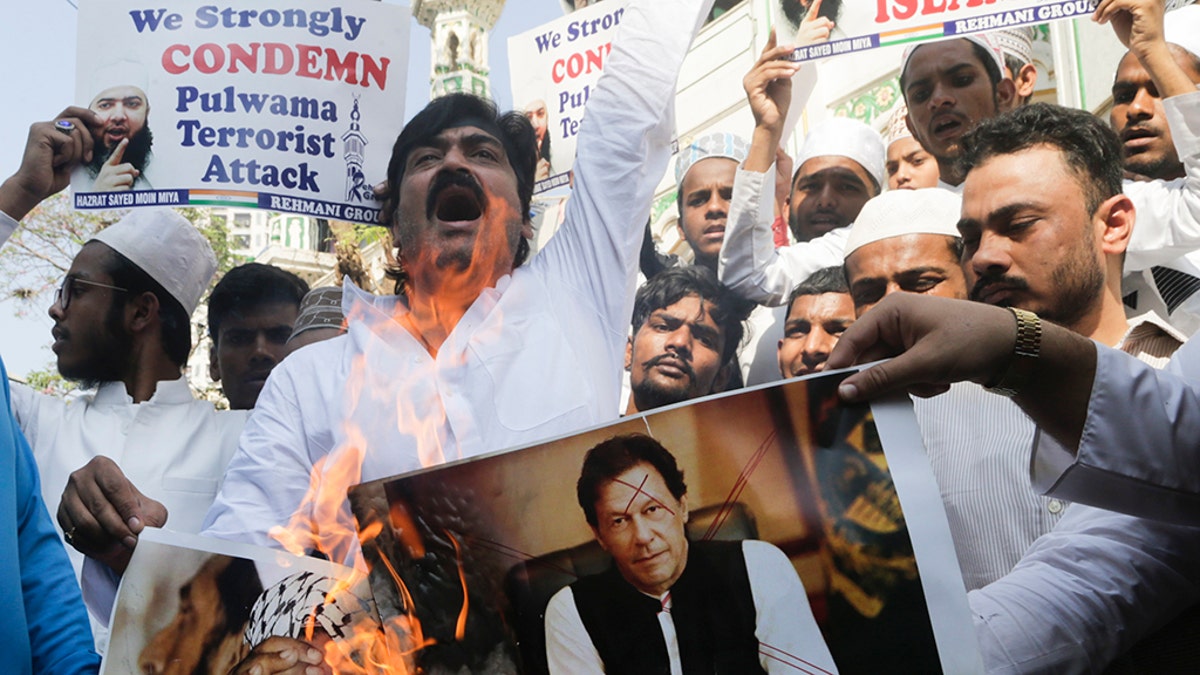 India's prime minister warned Friday of a "crushing response" after an attack by a Pakistan-based Islamist group killed 41 Indian police officers in Kashmir, according to reports.
Prime Minister Narendra Modi blamed Thursday's bombing on Pakistan, which India accuses of supporting rebels in Kashmir.
"Our neighboring country thinks such terror attacks can weaken us, but their plans will not materialize," he said, adding that government forces have been "given total freedom" to deal with the militants.
DOZENS OF INDIAN SOLDIERS KILLED IN KASHMIR SUICIDE BOMB ATTACK
"Security forces have been given permission to take decisions about the timing, place and nature of their response," he said.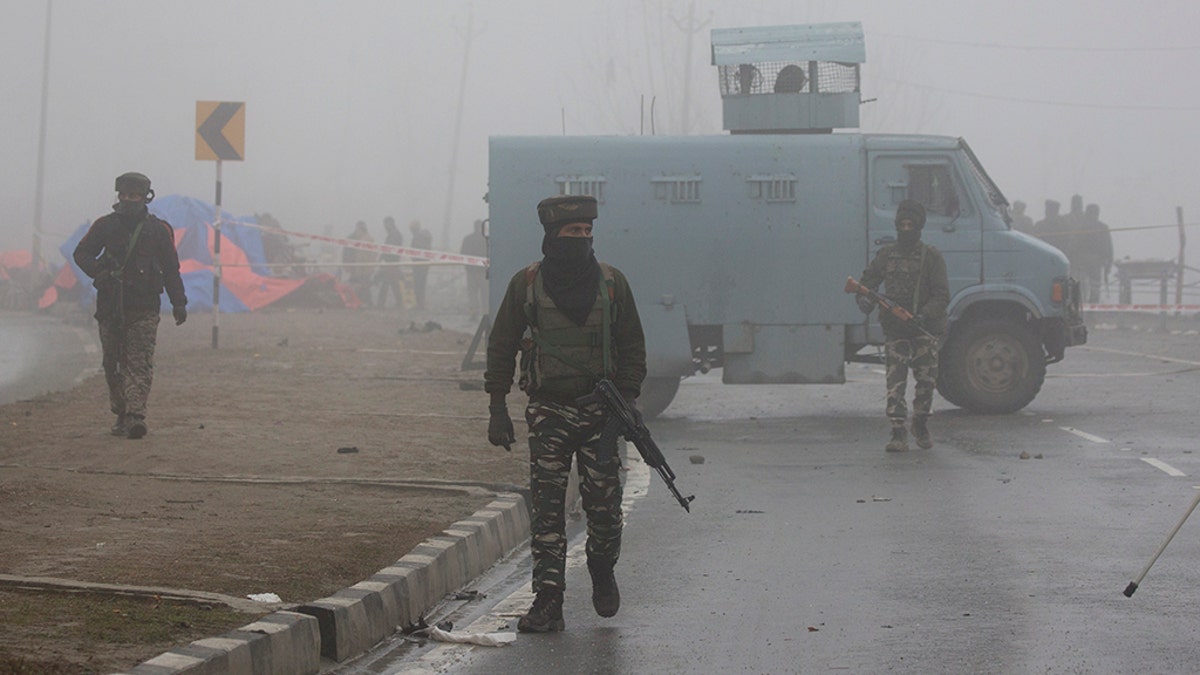 The attack was one of the deadliest ever in Indian-controlled Kashmir.
India Finance Minister Arun Jaitley will take all possible diplomatic steps to ensure the "complete isolation" of Pakistan in response to the attack, Reuters reported.
25 KASHMIR STUDENTS INJURED BY BLAST INSIDE CLASSROOM
Pakistan denied any role in the attack by militant group Jaish-e-Mohammad, the BBC reported Friday.
CLICK HERE TO GET THE FOX NEWS APP
India and Pakistan each claim Kashmir as theirs amid decades of hostility.
The Associated Press contributed to this report.