In regional protest, Costa Rica suspends visas for Cuban migrants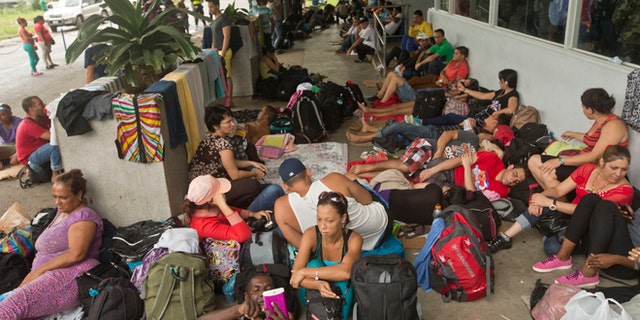 San José, Costa Rica (AP) – Costa Rica will suspend visas to Cuban migrants trying to head north to the U.S. after yet another failure Friday to broker a deal with neighbors that would create a corridor through Central America allowing them to pass.
The visas will stop as of Saturday, President Luis Guillermo Solis said after returning from a meeting of the regional Central American Integration System in El Salvador.
Costa Rica also suspended its participation in the group to protest the lack of help from its neighbors in dealing with Cubans stranded within its borders.
The country has nearly 6,000 Cuban migrants, many stuck in makeshift shelters, since Nicaragua refused in mid-November to let them pass through its territory on their way north toward the United States. Some 2,000 more at the Panama border will be the last to get visas, said Kattia Rodríguez, Costa Rica's migration director.
"Please do not come to Costa Rican territory. If you do, you will be deported," Solis said, lamenting that the country had to make the decision after Belize, Guatemala and Nicaragua failed to help come up with a solution.
Thousands of Cubans are migrating through Central America in fear that warming U.S.-Cuban relations could end their special immigration privileges in the United States.
Costa Rica brought up the topic at the trade meeting of Central America's leaders in El Salvador, and Solis spoke later in the day from San José. He said his government will suspend participation in the group.