In Israel, UN chief argues against attack on Iran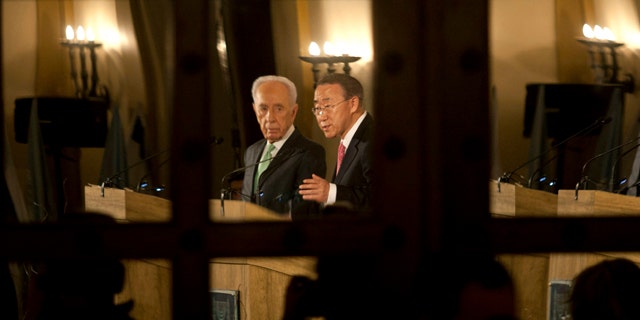 JERUSALEM – The U.N. chief has told Israel the international standoff over Iran's suspect nuclear program must be resolved peacefully.
Secretary-General Ban Ki-moon delivered his message at a time of growing concerns that Israel could be planning an attack on Iran. Israel, like the West, believes Iran is developing nuclear weapons and says no option, including force, can be ruled out in stopping it. Iran insists its nuclear program is peaceful
At a news conference with Israel's prime minister, Ban urged the Iranians to prove their nuclear program is for peaceful purposes. When asked whether he fears an Israeli attack, he said "there is no alternative to a peaceful resolution of these issues."
U.N. nuclear inspectors said Wednesday they would soon return to Tehran after a "good trip" to the Iranian capital.