ICE agent, lawyer charged with selling deportation referrals to undocumented immigrants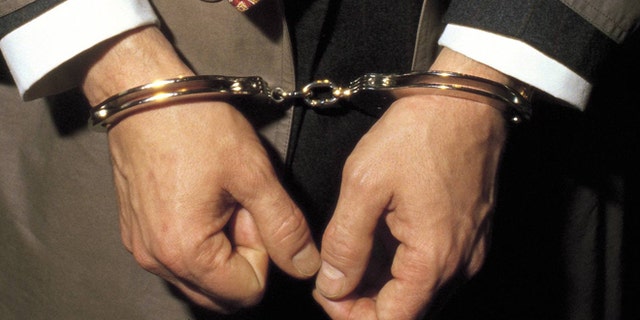 NEWYou can now listen to Fox News articles!
A special agent with Immigration and Customs Enforcement (ICE) and a Michigan attorney were charged on Thursday with bribery, conspiracy and obstruction of justice in a pay-to-stay scheme in which undocumented immigrants were spared deportation in exchange for bundles of cash.
The ICE agent, 48-year-old Clifton Divers, was charged with allegedly acquiring numerous deportation deferrals and other immigration benefits for undocumented immigrants in return for more than $5,000 and free legal services.
Deferrals are generally handed out in increments of one year and allow undocumented immigrants to actively assist in an official law enforcement investigation.
Along with Divers, 58-year-old Detroit-area lawyer Charles T. Busse was charged with paying bribes to Diver and with conspiring to impair, obstruct and defeat the work of the U.S. Department of Homeland Security (DHS) by dishonest means.
Busse also faces charges of tax evasion and of violating the federal law that requires an attorney to report any cash payments of more than $10,000.
In one case, Detroit News reported, Busse received $15,000 from an Albanian citizen slated for deportation. At Busse's request, Divers allegedly sent an email to a DHS office falsely stating the man was assisting in an official investigation.
Prosecutors say the two men ran their scheme between 2009 and 2015. If convicted they face between five and 20 years in prison.
According to a press release from the U.S. Attorney's Office for the Eastern District of Michigan, Divers also faces charges for allegedly destroying and falsifying records to obstruct an investigation by the Office of Inspector General of the U.S. Department of Homeland Security.
"Acts of corruption within the Department of Homeland Security represent a threat to our national security, and the Office of Inspector General is committed to doing everything possible to eradicate those who choose to place our country at risk," Giovanni Tiano, the DHS' Special Agent in Charge of the Detroit, said in a statement.
Manny Muriel, the IRS' Special Agent in Charge for Detroit, said this case serves to reassure the public that IRS effectively protects the integrity of the tax system.
"For years, criminals have devised complex schemes in an attempt to conceal their illegal activities. Tax cheats should take note that they cannot evade their tax reporting obligations without consequences," he said.