Hungary hopes to deploy thousands of 'border hunters' in bid to stop migrants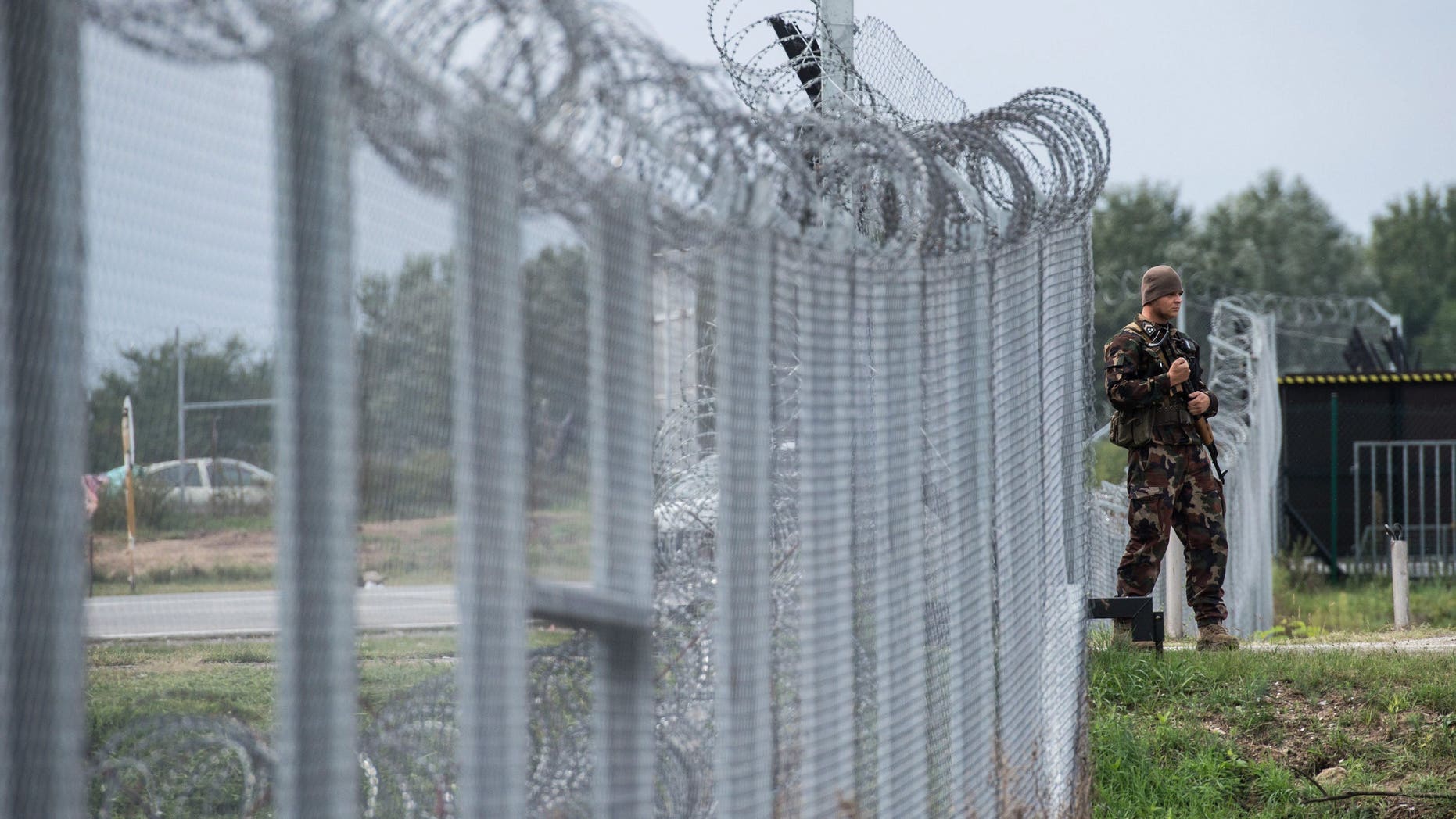 Hungary is recruiting thousands of so-called "border hunters" to patrol its razor-wire boundary fence, planning to equip the special unit with night-vision goggles, riot gear and dogs in an effort to keep migrants at bay, The Washington Post reported.
The nation is hoping to attract 3,000 border hunters to support the 10,000 police officers and soldiers already trying to keep migrants – many of whom have come from war-torn Middle Eastern countries such as Syria and Iraq – at bay in Serbia, the BBC reported. Hungary hopes to have the hunters in place by May. Recruits must be 18 and pass a psychological test. They will be trained for six months before going on duty.
"Hungary does not need a single migrant for the economy to work or the population to sustain itself or for the country to have a future," Prime Minister Viktor Orban said. "Every single migrant poses a public security and terror risk."
Those in favor of strict border control have strongly tied migration to an increased threat of terrorism. A series of billboards around the country notes the November terror attacks in Paris "were carried out by migrants." The ads also say that "since the beginning of the migration crisis more than 300 people died in terrorist attacks in Europe."
Opponents, however, say the anti-migration platform is rooted in racism.
"They have launched this extremely vile campaign to portray migrants as rapists and terrorists who can only be stopped if we put up walls to protect our Christian identity," Hungarian Helsinki Committee Co-chair Marta Pardavi told The Post. "To them, it doesn't matter that it's not true what they're saying. They have created a great opportunity for racists."
More than 100,000 migrants remain holed up in Greece and Italy, the countries where most asylum seekers begin their European trek. The European Union has said all of its countries must help with resettlement, but Hungary is one of several countries suing the E.U. in an attempt to overturn that edict.
Voters in Hungary on Sunday cast ballots on a referendum about establishing future migrant quotas, however, turnout failed to meet required thresholds for the measure to pass.