How knife-wielding prostitutes turned hot Spanish vacation destination into nightmare for travelers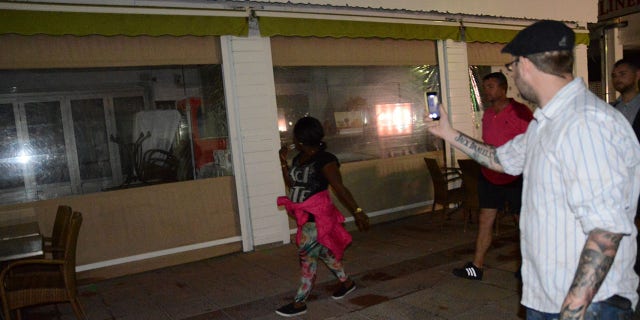 NEWYou can now listen to Fox News articles!
Knife-wielding African sex workers robbing European tourists are turning a town located in the southwest of the island of Mallorca, known for its beaches and Roman ruins, into a tourist no-go zone.
Magaluf is a hot spot in Spain frequented by young people who take advantage of the cheap alcohol and raucous nightlife, according to The Daily Mail. The prostitutes — who are said to lack the proper documents to live in Spain and apparently end up in Magaluf through Nigerian crime groups — lure the tourists away from bars and restaurants with the promise of sex. The vacationers are then ambushed by either men or groups of other women and robbed; the sex workers also group around drunken men and pickpocket them while they are distracted.
Alexander Khviadkhevya, from Belarus, is one such victim who explained to The Mail about how money was stolen from his wallet.
"I was walking with my friend and these girls surrounded us and offered us oral sex," he said. "I turned them down but this girl then put her hand into my pocket and took my wallet. I managed to get the wallet back but the money was gone."
The Mail reported these prostitutes told Spanish authorities they are trafficked by gangs out of poverty in Nigeria and Senegal to cities like Barcelona and Valencia. Then, gang masters sent them to Majorca to target tourists.
"You could offer these girls any job and they wouldn't take it. They are told what to do and they do it," a Nigerian toilet attendant told The Mail.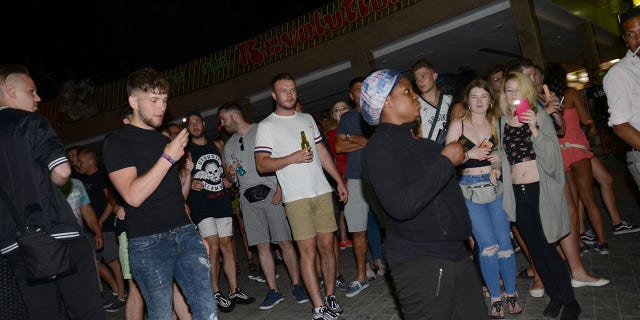 A British bar owner, from London, who asked not to be named, told The Mail the robberies are so routine that "bar owners won't bother sending (police) … footage anymore" of any thefts caught on video.
The robbers "take advantage of the fact that most tourists happily interact with the street-sellers and are not at all wary of them."
For years, as Fox News previously reported, Magaluf has been both a moneymaker and major headache for officials in the area.
A Facebook page was set up called "Cleaning Up Magaluf," which, The Mail reported, has more than 2,600 members, and posts regular updates on where the prostitutes gather.
Using the Facebook page, organizers set up a protest that saw about 100 of them confront the sex workers.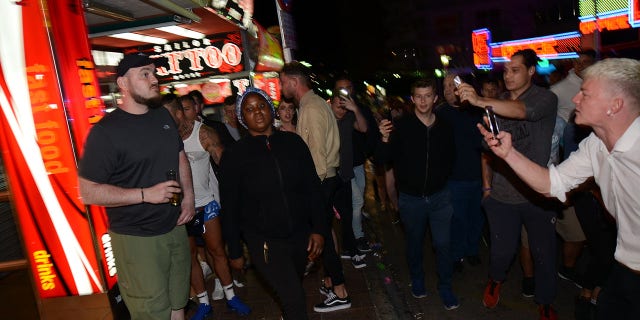 Some five protesters, British expats, were arrested, charged with hate crimes after about 20 Nigerian prostitutes filed reports with police accusing them of insulting, assaulting and filming them in an effort to harass them. The assaults, the women say, include pepper spray and being beat up, requiring some of them to seek medical treatment, according to several published reports.
The protesters said they were furious that police went after them, and not, as they described it, the real law-breakers. They have vowed to continue protesting throughout the summer, when crowds at the party town swell.