Historian: Prince William Vetoed Tony Blair's Wedding Invite Due to 'Powerful Dislike'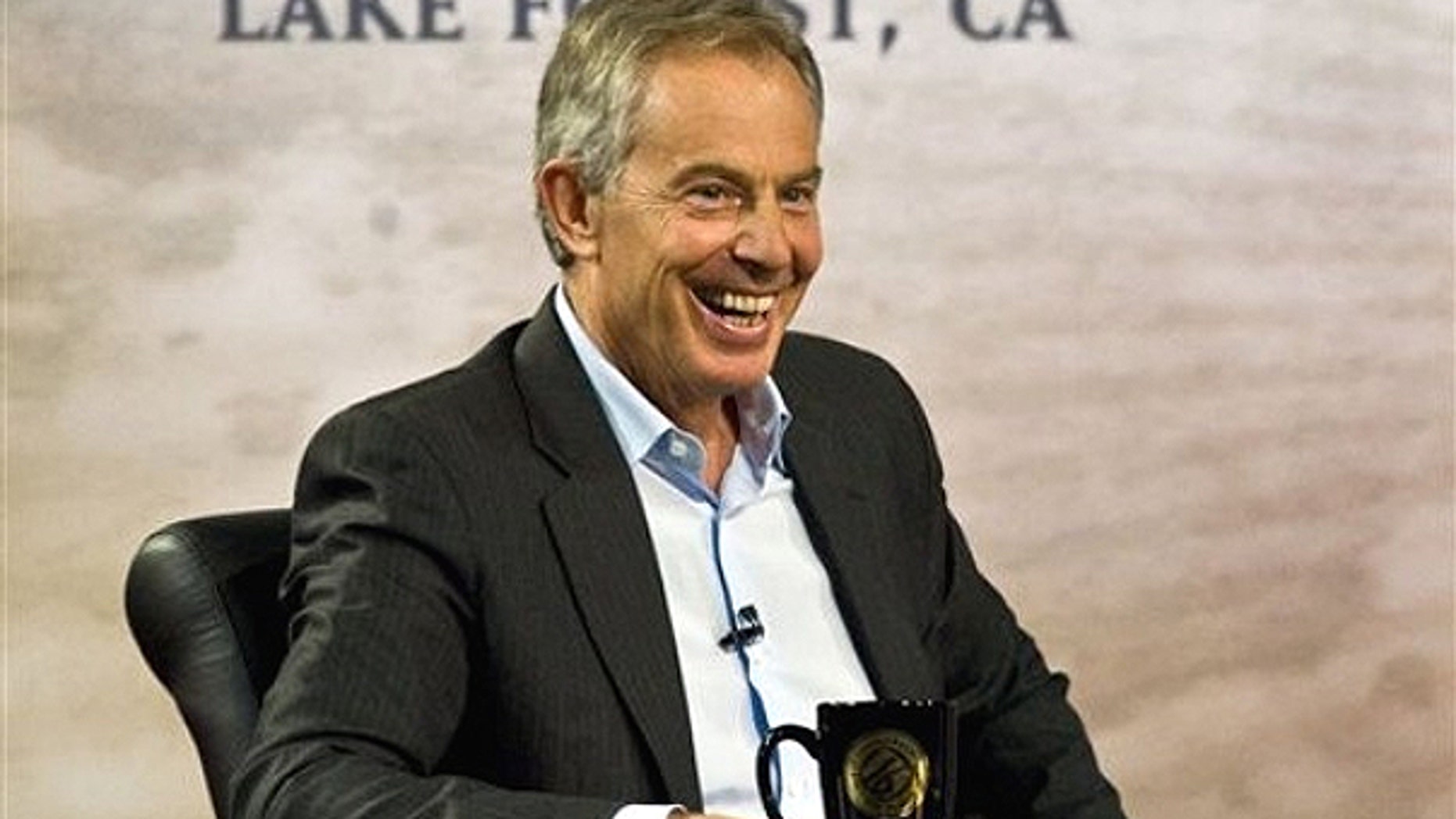 LONDON -- A prominent English historian has claimed former U.K. prime minister Tony Blair was not invited to Friday's royal wedding because Prince William does not like the politician.
"I think the plain truth is that for all sorts of reasons, [Prince] William developed a powerful dislike of Mr. Blair," Dr. David Starkey told Sky News during a debate on the monarchy.
"Particularly the way in which he intervened at his mother's funeral service. These are not political at all, they are personal choices," Starkey added.
Blair famously described William's mother Diana as the "People's Princess" following her death in a Paris car crash in 1997. U.K. media commentators believe a rift developed between him and the royal family in the aftermath of the accident and the handling of the funeral, which came amid an unprecedented public outpouring of grief.
Neither Blair nor his Labour successor Gordon Brown were invited to Friday's wedding. However former Conservative premiers Sir John Major and Baroness Thatcher were invited.
Sky chief political correspondent Jon Craig said many Labour lawmakers are angry at the apparent "wedding snub" to the ex-Labour leaders.
"Although [Blair] today said he is not offended and wished the couple well," Craig said Thursday.
"But many politicians believe it is Mr. Blair's memoirs that is to blame, as there are three pretty poignant references to William in that book.
"He is quite disparaging about the royals and also talks about a private conversation with Prince William and reveals the prince's thoughts -- and many MPs believe that is why William has taken great offense and not invited Mr. Blair."
Starkey took part in the Sky News monarchy debate which coincided with a poll on Twitter, showing a majority of tweeters are in favor of the monarchy.
More than 2,100 people took part, with more than two thirds -- 70 percent -- backing the royal family, while the remaining 30 percent want to see a change.