Hamas leaders to meet Turkey PM: source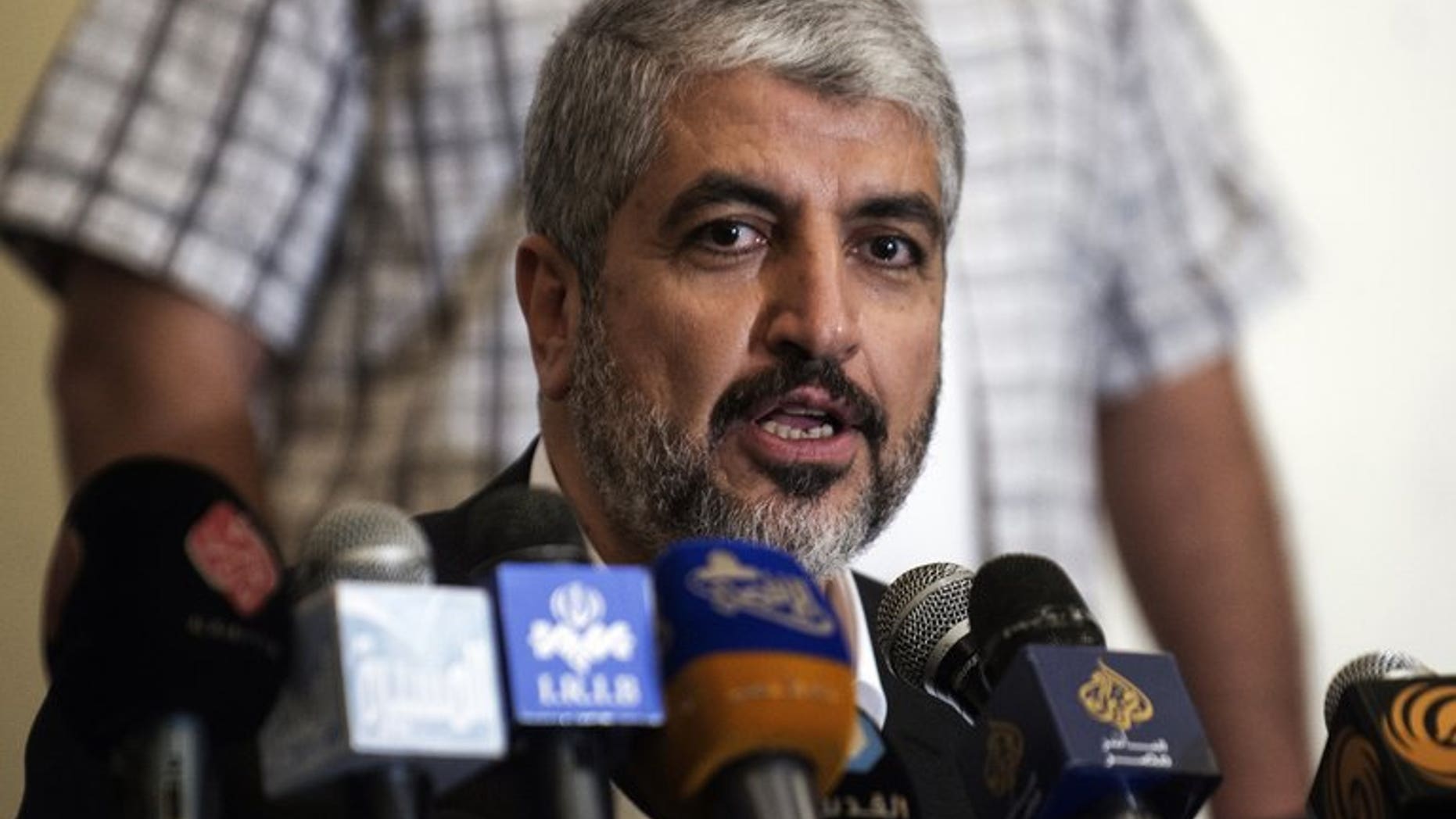 ANKARA (AFP) – Senior leaders of the Palestinian Islamist movement Hamas will meet on Tuesday in Ankara with Turkish Prime Minister Recep Tayyip Erdogan, a diplomatic source told AFP.
The group's exiled leader Khaled Meshaal, along with Gaza's prime minister Ismail Haniya, will discuss Erdogan's planned visit to the Gaza Strip as well as the situation in Syria, the source said on condition of anonymity.
While in Washington in May, Erdogan said he would press ahead with a planned trip to Gaza, despite opposition from the United States, which along with the European Union and Israel considers its Islamist Hamas rulers a terror group.
Washington had urged the Turkish premier to postpone any visit to the impoverished Gaza Strip, saying it would be a "distraction" from its efforts to revive the moribund Middle East peace process.
Erdogan has said his visit would be aimed at pushing for an end to Israel's blockade of the Gaza Strip, but Washington fears it could damage a reconciliation President Barack Obama brokered between Israel and Turkey, Washington's two key regional allies.
The once-close ties between Ankara and the Jewish state had deteriorated over the past several years, mostly over the issue of Gaza.
The breakthrough came as Obama left Israel after a visit in March, when Erdogan accepted an apology from Israeli Prime Minister Benjamin Netanyahu for the deaths of nine Turks during a 2010 raid on a Gaza-bound aid flotilla.
The meeting with Hamas comes as Erdogan faces the biggest challenge to his decade-plus rule after a protest over re-development of a small Istanbul park mushroomed into nationwide protests against what demonstrators say are increasingly authoritarian and conservative policies by his Islamic-rooted government.
Both Erdogan and Hamas oppose Syria's President Bashar al-Assad, a stance that has put Gaza's rulers at odds with long-time allies Iran and Lebanon's Hezbollah, which have backed the regime throughout Syria's more than two-year conflict.