Gym Teacher Threesome Accusations Scandalize New York City High School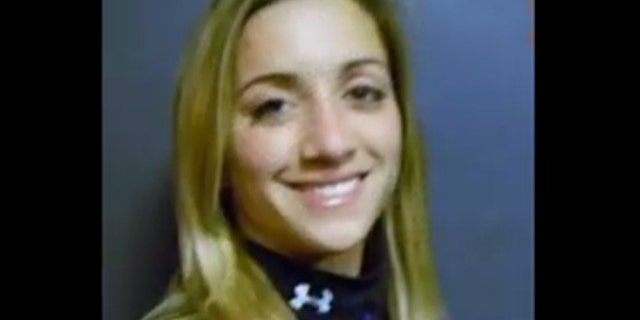 Three's a crowd for one former New York City gym teacher.
According to court papers, 31-year-old Carisa Gaylardo, a former probationary physical education teacher at the Riverdale/Kingsbridge Academy in The Bronx, charges that her boss, Sofia Memos, gave her an unsatisfactory rating and ultimately fired her after Gaylardo turned down a request to spend some very intimate time with Memos and her boyfriend.
Gaylardo alleges that the 41-year-old Memos harassed her "by text message and in person to engage in an inappropriate romantic and salacious relationship with her and her boyfriend."
The former gym teacher also purports that Memos told school officials that Gaylardo had a "flirtatious" relationship with a female student she'd been mentoring. That accusation was made in March 2013, just one month after Gaylardo "had rejected her advances," the lawsuit says.
Memos' complaint says Gaylardo's "rapport" with the girl made her "uncomfortable."
"Gaylardo's unprofessionalism has only encouraged it by allowing (the teen student) to come into our office on many occasions to just chat. I have witnessed them giggling and laughing together many times," the complaint said.
An investigation into the so-called "flirtatious" relationship turned up over 1,000 text messages between February and March 2013. Gaylardo claims that the texts were not inappropriate and focused on the teen trying to balance her academic life the three sports she played.
The teen has also filed an affidavit on Gaylardo's behalf.
"It is wrong that such a good person . . . is suffering simply for helping me with my struggles," the student wrote, according to the New York Daily News.
Gaylardo's suit claims the charges are "false" and "disconcerting because Memos herself had actually propositioned (Gaylardo) by text message." It goes to ask for the investigations findings be voided and she get her position back.
Students at the school told the New York Daily News that Memos and Gaylardo appeared to dislike each other.
"They always had some attitude," the unnamed student said. "I never saw them get along."
Follow us on twitter.com/foxnewslatino
Like us at facebook.com/foxnewslatino