Guantanamo refugee in Uruguay released on domestic violence charge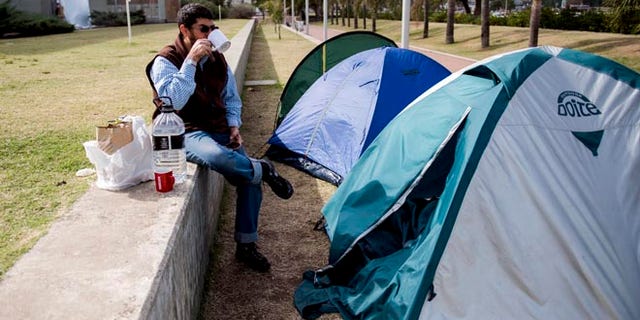 MONTEVIDEO, Uruguay (AP) – The attorney for one of six former Guantanamo Bay prisoners who sought refuge in Uruguay says his client was released after a judge found insufficient evidence against him in a domestic violence case.
Attorney Mauricio Pigola said Sunday his client, Omar Abdelhadi Faraj, was freed after appearing in court. The case remains open.
He is a Syrian who arrived in Uruguay in December 2014 with five other ex-prisoners once held with terror suspects at the U.S. military base in Guantanamo, Cuba. Then-President Jose Mujica agreed to accept them.
Faraj was detained on Friday after his Uruguayan partner accused him of domestic violence. The couple was married in an Islamic ceremony. The wife has said they did not wed in a civil marriage, the only one valid in Uruguay.
Like us on Facebook
Follow us on Twitter & Instagram