Google's Chromecast Sells Out, Heralded As Company's Best By Some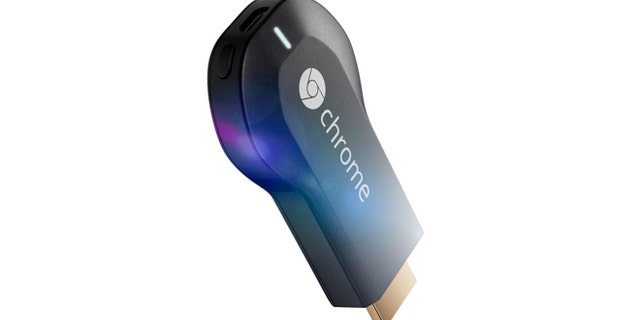 Google's Chromecast, a $35 device that allows users to stream HD videos from smartphones, tablets or laptops to their TVs, has sold out on Amazon.com and some Best Buy online stores.
The USB jump drive-looking gadget sold out in less than a day after going on sale and will be available via Best Buy retail stores on Sunday.
Chromecast beams Internet content from sites like Netflix, Google's YouTube site, and Google Play to people's big screens — it represents Google's want to have a presence on TV.
Chromecast is cheaper than other popular Internet-streaming devices made by Apple and Roku. An Apple TV box sells for $99 and the cheapest Roku box sells for $80. Roku sells a similar tiny internet streaming device like Chromecast for $100.
If the cheap price won't get you, a three-month free subscription to Netflix is offered with every purchase of a Chromecast.
The device has Techies on the social web talking.