Germany's Merkel on Greece: 'Where there's a will, there's a way,' but all must share will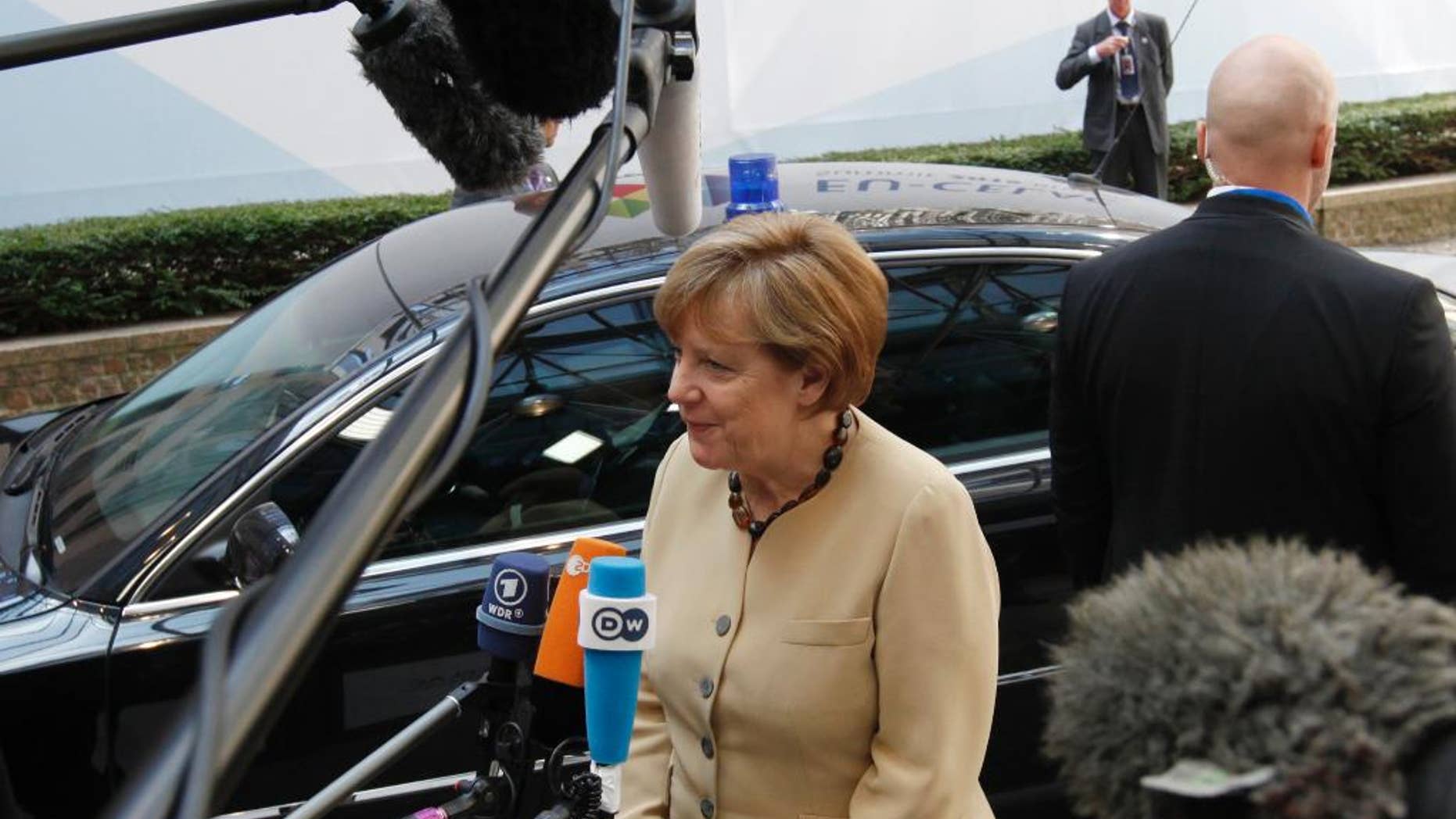 BERLIN – German Chancellor Angela Merkel says it's important that talks aimed at unlocking Greece's financial bailout continue but that everyone must be willing to reach a deal.
During a speech in Berlin Friday Merkel said: "Where there's a will, there's a way, but the will must come from everybody."
She said that's why it's "right that we talk to each other again and again."
Merkel stressed the importance of carrying out reforms in exchange for support. The German leader and French President Francois Hollande have spoken frequently with Greek Prime Minister Alexis Tsipras lately as Greece's financial problems have gotten more urgent.
Greek officials have sounded optimistic for a deal by the end of the month, but its creditors have dampened those hopes. The IMF walked out of Brussels talks Thursday.