3 mysteriously killed by crossbow bolts at quiet German hotel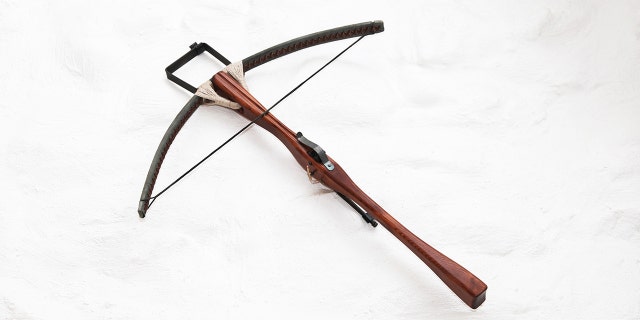 NEWYou can now listen to Fox News articles!
Police in Germany are investigating the mysterious deaths of three hotel guests who were found impaled with crossbow bolts in their hotel room in Bavaria on Saturday
Employees at the hotel found two crossbows next to the bodies in a guesthouse on the hotel property, which is located on the Ilz River in the southeastern town of Passau near the Austrian border.
CROSSBOW SHOOTING VICTIM IN WALES DIES IN HOSPITAL
Police say the victims were a 53-year old man, and two women, ages 33 and 30. All are German citizens, according to German news agency dpa.
The scene, like something out of "Game of Thrones," currently has investigators at a loss for what took place.
Police say it's still not clear what happened inside the hotel room or how exactly the three were killed by the crossbows. It's also not clear what the relationship was between the three deceased.
NJ POLICE SEEK 'LOWLIFE' WHO SHOT CAT IN FACE WITH CROSSBOW
Prosecutors have reportedly ordered an autopsy today to gain more information about what exactly happened.