German nationalist leader: can be proud of wartime soldiers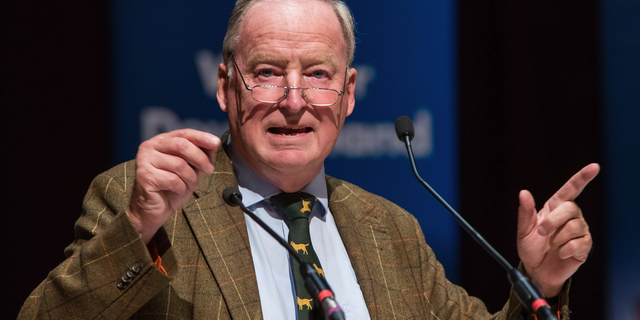 BERLIN – Germany's justice minister has criticized a nationalist party's leader for saying the country has a right to be "proud of German soldiers' achievements in two world wars."
Polls indicate the anti-migration Alternative for Germany, or AfD, will enter parliament in a Sept. 24 election. Comments by prominent members have repeatedly caused controversy — in the latest case, a video of a Sept. 2 speech in which co-leader Alexander Gauland said no other country has faced up to past crimes the way Germany has and the Nazi years "today don't affect our identity anymore."
Justice Minister Heiko Maas wrote on Twitter Friday that "anyone who talks this way must stand accused of being a right-wing extremist." He added that "the radical right-wing face of AfD is showing itself increasingly openly."