Georgia Girl Abducted During Home Invasion, Kidnappers Seek Ransom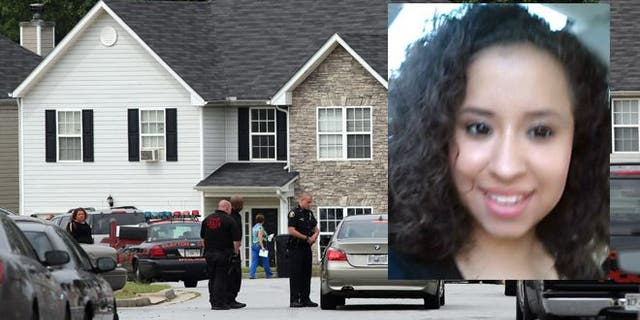 JONESBORO, Ga. – What started as a home invasion ended with the abduction of a 14-year old girl and the death of a family dog after robbers were told there was no money or jewelry.
Police continued searching for Ayvani Hope Perez on Wednesday, a day after her abduction by two masked gunmen.
The FBI and the Georgia Bureau of Investigation were assisting Clayton County police in the massive search for the teen. Police were stopping cars Tuesday and checking them during the search.
Two men pried open a back door of the home in the Ellenwood area around 2:15 a.m. Tuesday, demanding the items, Clayton County police Officer Phong Nguyen said. The home invasion was apparently random, Nguyen said told The Atlanta Journal-Constitution.
"It didn't appear that they knew each other," he said of the suspects and victims. "They just moved in about a month ago."
Ayvani's mother had her daughter and her 15-year-old son hiding inside the home, but the intruders were able to find them, police said in a statement. The men abducted Ayvani with no explanation, police said.
The family is now reportedly trying to raise $10,000 in ransom so the girl could be returned to them, the newspaper reported.
About 150 people gathered for a nighttime vigil on Tuesday in honor of Ayvani.
"I possibly have a chance to never see her again," former classmate Nina Richardson told AJC. "On so many levels, it just feels so unreal."
The girl was last seen being taken from the home in a gray Dodge, police said.
The crime happened on a cul-de-sac in Ellenwood, a small community about 10 miles southeast of Atlanta, police said. The neighborhood is on the northern edge of Clayton County, just south of the DeKalb County line.
"This is the time for the Clayton community and the community as a whole to come together," Clayton County Police Chief Gregory Porter said during a press conference. "We're trying to make sure that we bring her some safely."
Based on reporting by The Associated Press.
Follow us on twitter.com/foxnewslatino
Like us at facebook.com/foxnewslatino