Gambia's new leader vows overhaul of feared security service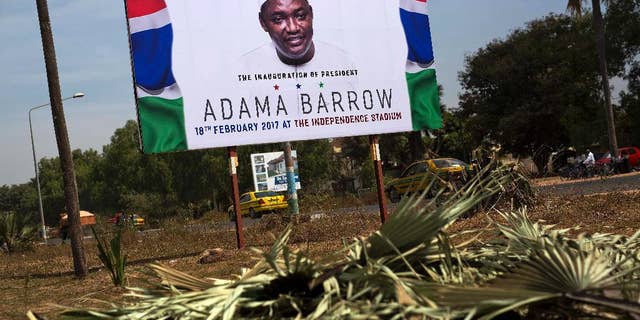 BANJUL, Gambia – Gambia's new President Adama Barrow is promising an overhaul of the country's feared security forces as he works to rebuild a country that lived under authoritarian rule for more than 22 years.
In his first news conference since taking office, Barrow told reporters Saturday he also plans to rename the National Intelligence Agency, which was tasked with interrogating and sometimes torturing detainees.
Barrow returned to Gambia on Thursday in a dramatic homecoming where he was met by hundreds of thousands. He had taken the oath of office in neighboring Senegal.
He is this West African nation's first new president in more than two decades, after longtime dictator Yahya Jammeh was forced into exile.
Barrow also says legislative elections will be held in April as the country ushers in democratic reforms.