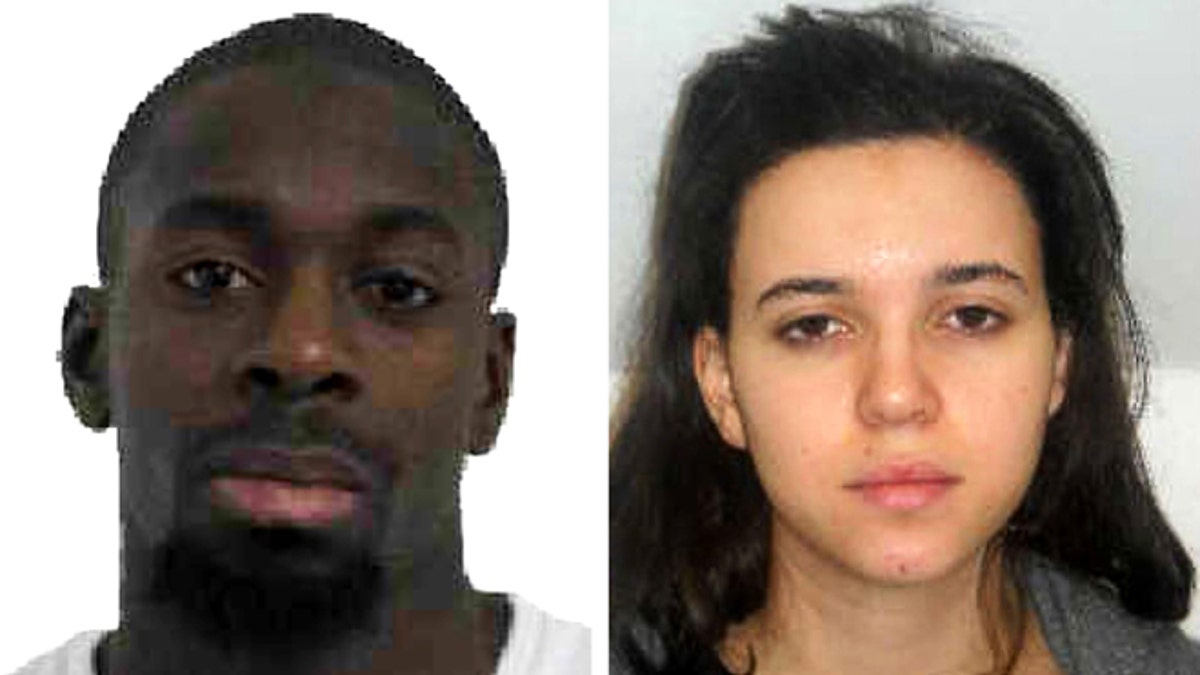 MADRID (AP) – Spanish authorities say the French gunman killed last week while holding hostages in Paris drove his common-law wife from France to Madrid on Dec. 31 and was with her until she took a Jan. 2 flight to Istanbul.
Spain's National Court says in a statement it is investigating what Amedy Coulibaly did in the Spanish capital with his wife Hayat Boumeddiene and a third person who was not identified but is suspected of helping Boumeddiene get from Turkey to Syria.
A Spanish security official said Thursday Coulibaly drove back to France on Jan. 2, speaking on condition of anonymity because of a policy preventing the official from being cited by name.
The official says Spanish authorities are working with French counterparts to determine if Coulibaly and Boumeddiene met with others.
Coulibaly killed four hostages at a Paris kosher supermarket, rented a small suburban house the week before and filled it with an impressive arsenal of late-model weapons.
A published report said a search of the house enabled police to identity a potential fourth attacker as investigators follow the money and supply systems for the three known killers, all of whom died in police raids. Police told The Associated Press as many as six members of the same radical Islamic terror cell may be at large.
The announcement comes as Belgian police killed two terror suspects in a shootout in the eastern city of Verviers on Thursday and arrested another, foiling a major attack, authorities said.
The suspects immediately opened fire on security forces when they closed in on them near the city's train station, Magistrate Eric Van der Sypt said in Brussels. He said there was no link at this stage to the Paris attacks, and that the raid is the result of an investigation that has been underway for a few weeks. Earlier Thursday, Belgian authorities said they are looking into possible links between a man they arrested in the southern city of Charleroi for illegal trade in weapons and Coulibaly.