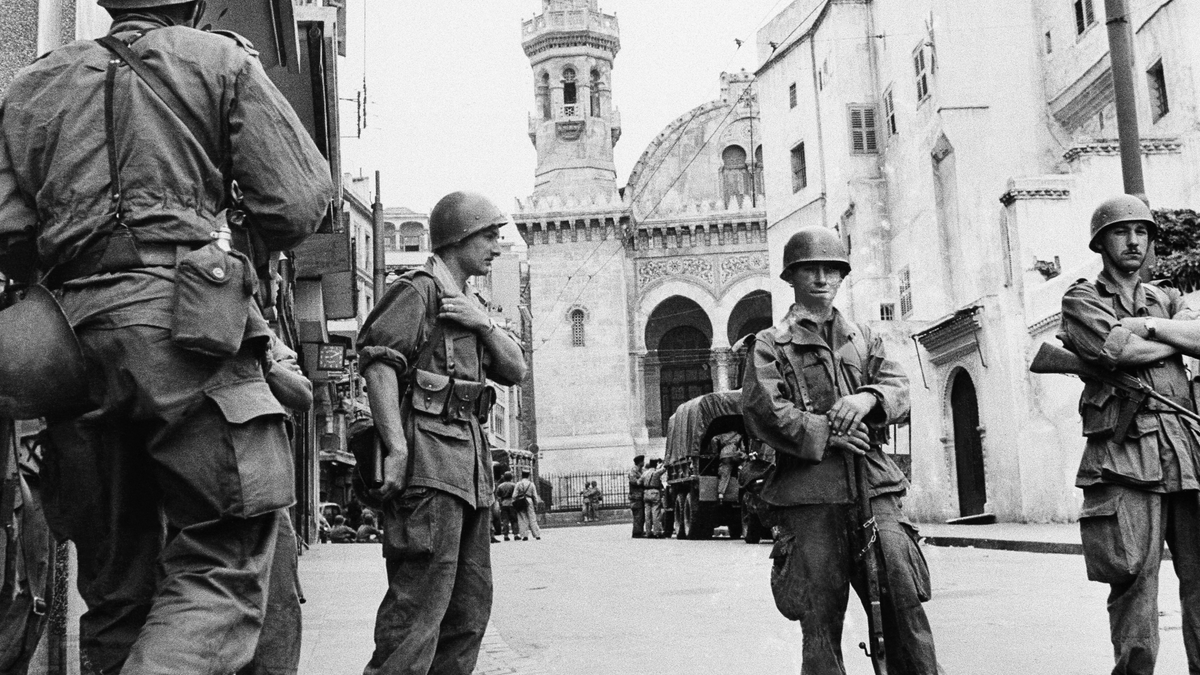 PARIS – French President Emmanuel Macron on Thursday formally recognized the responsibility of the French state in the death of a dissident mathematician in Algeria in 1957, admitting for the first time the French military's "system" that included torture during Algeria's independence war.
Macron visited on Thursday the 87-year-old widow of Maurice Audin, a French anti-colonial activist who disappeared after his arrest. He asked for her pardon, announced the opening of French archives on the war and expressed hope a new era would dawn for often-bitter French-Algerian relations.
Audin, a French communist mathematician, was arrested in 1957 by the French military during the battle of Algiers. His body has never been recovered, but historians widely believe he was tortured — which Macron acknowledged, a major break with France's official version of the war.
"The only thing I am doing is to acknowledge the truth," Macron told Josette Audin.
Maurice Audin has become the symbol of France's abuses during the brutal war in its former colony that ended with Algeria's independence in 1962. A square in Algiers bears his name and his widow's battle to uncover the truth made his case a cause celebre.
The scars of the seven-year war have yet to heal in Algeria or in France. Unlike other French colonies, Algeria, which France invaded in 1830, was part of the French nation, a colonial jewel.
Both the occupation and the brutality during the war have embittered ties between Algiers and Paris. French authorities did not refer to war at the time, calling the violence, disappearances and bloodshed an "operation of public order."
A declaration Macron gave to Josette Audin during his visit spelled out the method used by French soldiers to legally eliminate people like Audin, who clandestinely worked for the liberation of Algeria from the French.
Security forces were allowed to arrest, detain and interrogate all "suspects" through special powers accorded by parliament to the French Army that gave them carte-blanche to re-establish order.
"This system was the unfortunate ground for acts, sometimes terrible, including torture that the Audin affair has highlighted," the declaration says, adding that it made torture a "weapon considered legitimate."
Torture wasn't punished "because it was conceived as an arm against the FLN" — the National Liberation Front fighting for Algeria's independence — "but also against anyone seen as its allies, militants and partisans of independence."
Historians have long studied the disappearance of Audin and widely concluded he was tortured after his arrest at his home the evening of June 11, 1957.
Macron announced that France will open its archives, telling Audin's widow that "everyone should know the truth."
Macron's predecessor, Francois Hollande, had previously acknowledged that Audin didn't escape — the official version of events until then — but died in jail.
___
Sylvie Corbet in Paris contributed.