France's Jean-Marie Le Pen protests party expulsion in court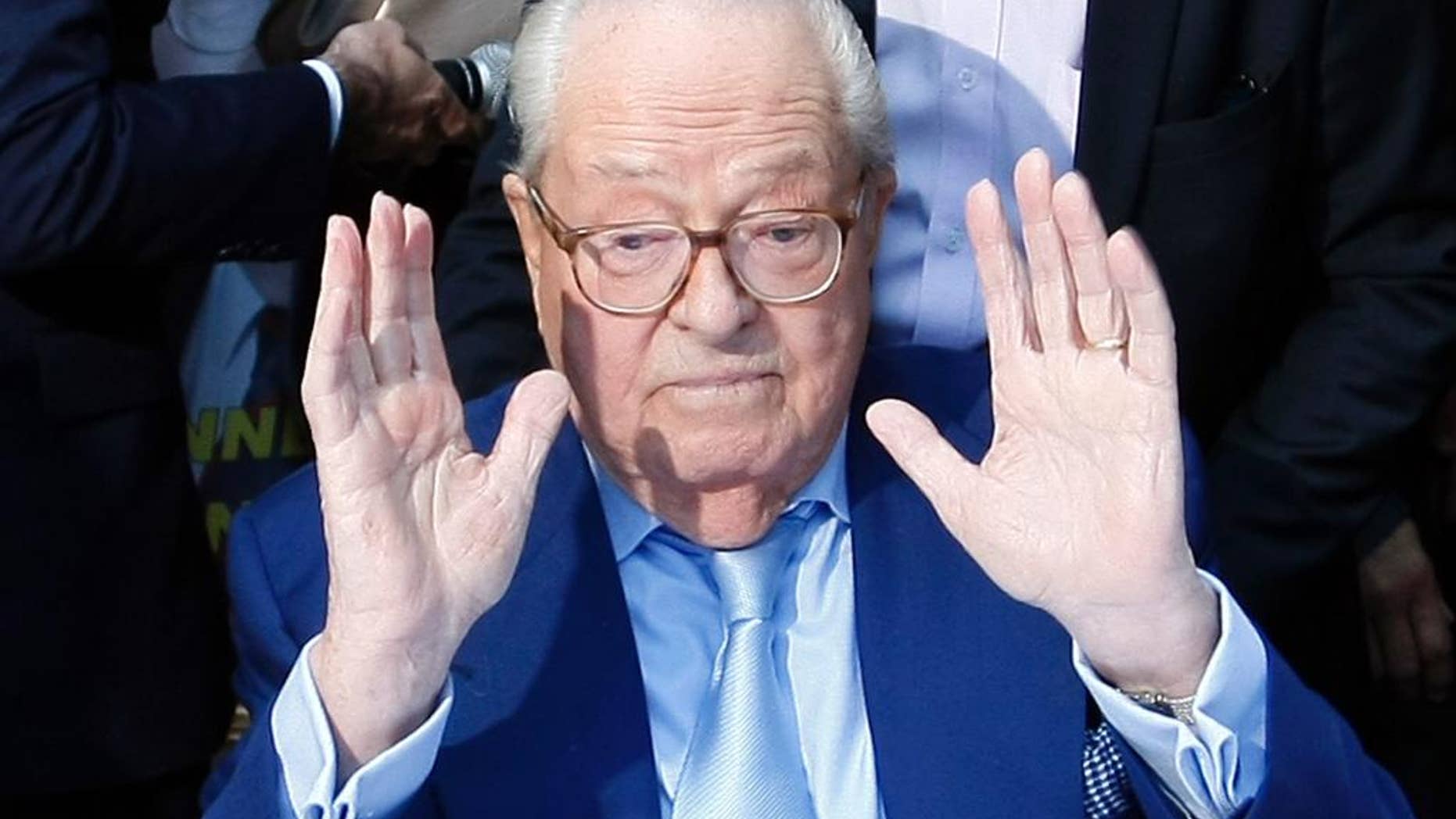 NANTERRE, France – French far-right firebrand Jean-Marie Le Pen wants a court to force the party he founded to let him back in, after he was expelled for anti-Semitic comments that embarrassed his daughter Marine as she pursues the French presidency.
In court Wednesday west of Paris, the 87-year-old argued his expulsion from the National Front last year violated party procedures. He also wants 2 million euros ($2.2 million) for his suffering.
The party expelled him for referring to Nazi gas chambers as a "detail" of history. Le Pen has been repeatedly convicted for racist and anti-Semitic remarks.
Marine Le Pen has distanced herself from her father's extremist views since taking over the party in 2011. She is named in the lawsuit, but is not expected to appear at Thursday's trial.