Four Sentenced In Major Identity Trafficking Ring Run From Puerto Rico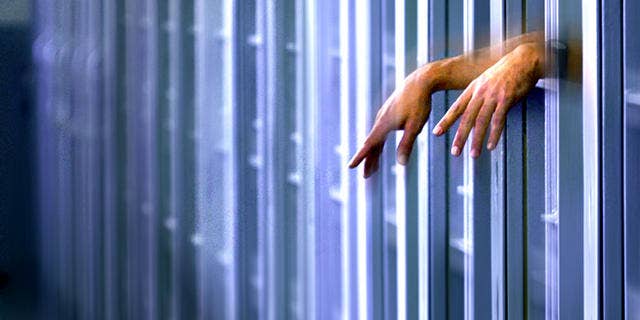 A U.S. judge sentenced four men to lengthy prison terms for their roles in the sale of Puerto Rican identity documents to customers on the mainland.
The four men are part of a major roundup, headed by Immigration and Customs Enforcement (ICE) Homeland Security Investigations' office, of 53 people involved in a so-called identity trafficking ring that ran between Puerto Rico and the U.S. Of the 53 people charged in the case, 49 people have pleaded guilty with 36 already being sentenced.
"The vast majority were legitimate documents obtained by fraudulent or false means," ICE director John Morton said in 2012 when the initial arrests were made.
U.S. District judge Gustavo Gelpí gave the four defendants – Guatemalan Domingo Pablo Gutierrez, Mexican Moises Lara-Ceballos, Domincan Adonis Ramírez-Segura and Juan Quero-Mendez of Mexico – all received between 22 and 54 months in prison and were forced to forfeit between $17,000 and $422,000 in proceeds from their operation.
All the men, with the exception of Ramírez-Segura who is a legal resident of Ohio, will be deported upon the completion of their prison sentences.
The ring consisted of suppliers, runners and brokers, who made coded phone calls asking for "skirts" for female customers and "pants" for male customers in specific "sizes", which referred to ages and identities sought, according to ICE.
Court documents show that the four convicted crooks, who located in their operation in the Savarona area of Caguas, Puerto Rico, obtained Puerto Rican identities and corresponding identity documents. Other members of the ring, located in various cities throughout the United States, than allegedly solicited customers and sold Social Security cards and corresponding Puerto Rico birth certificates for prices ranging from $700 to $2,500 per set.
The documents would be sent through priority or express mail from Puerto Rico to brokers that operated in at least 15 states including Ohio, Texas, Florida and North Carolina, officials said.
Those documents often were then used to apply for a driver's license or a U.S. passport or to commit financial fraud.
Puerto Ricans are often an attractive target because they are U.S. citizens with Hispanic surnames.
In 2010, The Associated Press reported that thousands of Puerto Ricans had become victims of identity fraud in part because the government, schools and other institutions did not secure copies of their birth certificates, which are routinely requested by sports leagues, churches and other groups.
In July 2010, Puerto Rico began annulling all old birth certificates and began issuing new ones with security features to cut down on theft and fraud cases. Morton and Breuer declined to comment on whether the measure has worked.
The Associated Press contributed to this report.
Follow us on twitter.com/foxnewslatino
Like us at facebook.com/foxnewslatino