Founding Zetas Drug Cartel Member Extradited to the US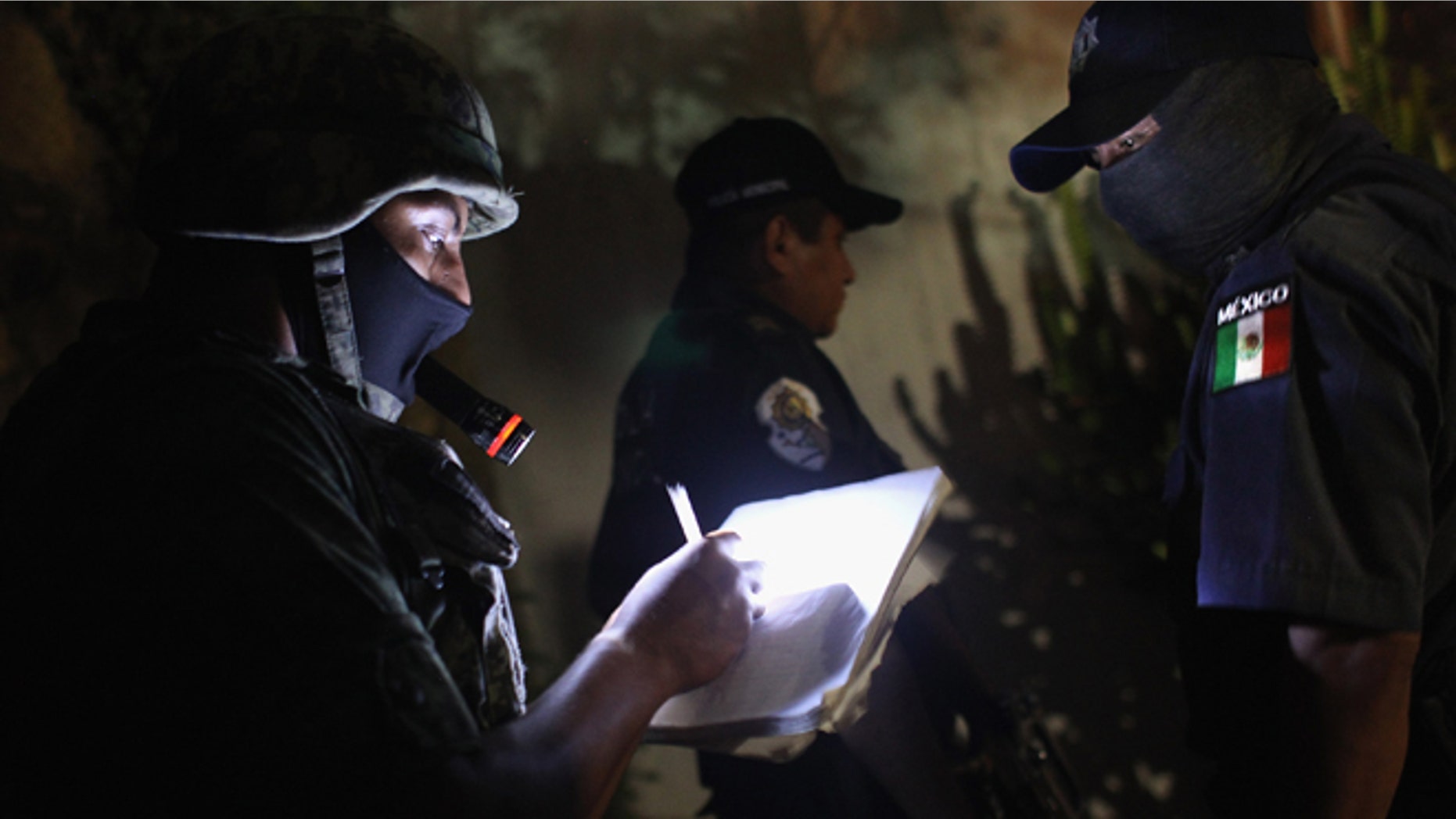 MEXICO CITY – Mexico extradited one of the founding members of the ultra violent Zetas drug cartel to the U.S. on Tuesday where he is wanted for the alleged involvement in the killing of a U.S. customs agent, authorities said.
Jesús Enrique Rejón Aguilar was turned over to U.S. authorities to face drug-trafficking charges in Washington, Mexico's Attorney General's Office said in a statement.
Rejón is identified as third in command of the Zetas, which over a decade went from being the military arm of the Gulf Cartel to having its own drug-trafficking organization. He was one of Mexico's most-wanted men and the U.S. State Department had offered a $5 million reward for information leading to his arrest.
Mexican authorities say Rejón was the leader of a Zetas cell accused of fatally shooting U.S. Immigration and Customs Enforcement agent Jaime Zapata and wounding fellow agent Victor Avila in February 2011 while they drove on a highway in San Luis Potosi state.
Mexican federal police captured him the following July outside Mexico City in the town of Atizapan.
Rejón entered the Mexican army in 1993 and three years later joined an elite unit. In 1997, he was assigned as an agent of the Attorney General's Office in northern Mexico. Two years later, he deserted and is alleged to have then helped found the Zetas, at first working as security for the head of the Gulf Cartel.
The Zetas are blamed for much of the violence that has resulted in more than 47,000 people being killed in Mexican drug violence since December 2006, when President Felipe Calderón launched a military offensive against the cartels.
Elsewhere on Tuesday, soldiers clashed with gunmen in the northern state of Tamaulipas, across the border from Texas, killing four, state prosecutors said in a statement.
Soldiers first clashed with armed men in a residential area of Reynosa, a city across from McAllen, Texas, killing one man. A second shootout at an empty lot killed three more gunmen, prosecutors said.
"Because of this, criminal groups blocked several city streets with trailer trucks and public buses to obstruct the arrival of the military and police forces," the prosecutors' statement said.
The industrial city of Reynosa is believed to be a stronghold of the Gulf Cartel.
Based on reporting by the Associated Press.
Follow us on twitter.com/foxnewslatino
Like us at facebook.com/foxnewslatino