Former Indy 500 Racers Investigated By DEA For Ties To South American Drug Traffickers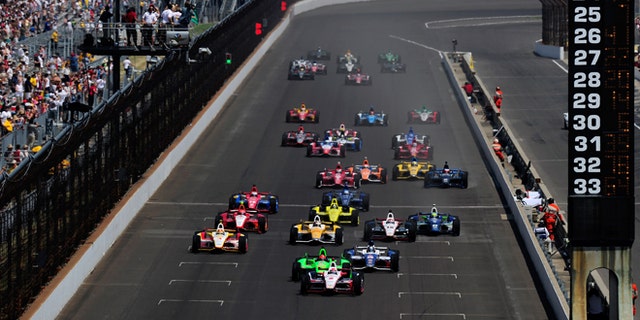 MIAMI (AP) – Federal drug agents are investigating a Florida aircraft leasing business operated by two former champion race drivers who are suspected of providing airplanes to South American drug traffickers, according to court documents and interviews.
Agents from the U.S. Drug Enforcement Administration, FBI and Homeland Security Department raided the Fort Lauderdale offices Monday of World Jet Inc., which is controlled by brothers Don and Bill Whittington. They raced in the Indianapolis 500 and other tracks, teaming up with a third driver to win the France's 24 Hours of Le Mans race in 1979.
Later, both brothers pleaded guilty for their roles in a $73 million marijuana smuggling ring that authorities said financed their racing careers.
Now, according to a DEA search warrant affidavit that relies on several confidential informants, the Whittingtons are suspected of illegally leasing aircraft from Florida to cocaine cartels and laundering drug-related profits through a hot springs resort hotel and a ranch in Colorado.
Mia Ro, a DEA spokeswoman in Miami, confirmed her agency is leading the investigation but declined to provide details. Agents were seen carrying boxes of records and other items from World Jet's offices at Fort Lauderdale Executive Airport on Monday.
No charges have been filed. An employee at World Jet hung up Tuesday when telephoned for comment, and the Whittingtons did not respond to email messages. It wasn't clear if they had attorneys related to the DEA probe.
According to the DEA, World Jet leases or sells aircraft to drug traffickers in Colombia, Venezuela, Mexico and Africa at inflated prices, keeping the plane under the Whittington name or that of a third party and maintaining a U.S. tail number. After a certain period, the aircraft is returned to World Jet.
"In the event that the aircraft is seized pursuant to a narcotics interdiction, both parties can deny responsibility and World Jet Inc. can reclaim the aircraft," the DEA said in the affidavit, filed in Colorado federal court.
Specific aircraft traced to World Jet were involved in numerous drug shipments or attempts, according to the DEA, including one Hawker 700 jet that was seized by the Venezuelan government earlier this year. One informant said that plane was supposed to carry more than two tons of cocaine from Venezuela to Honduras.
Another plane, a Beech King Air 300, was sold to the head of a South African company currently under U.S. investigation for laundering profits from the illegal drug and weapons trade in the U.S., the DEA affidavit says.
The resort involved in the investigation is the Springs Resort and Spa in Pagosa Springs, Colo., according to the DEA. Bill Whittington's daughters, Nerissa and Keely Whittington, are identified as the resort's operators, and the resort itself lists a Florida corporate address that is the same as World Jet's.
Recently the city of Pagosa Springs approved an expansion plan pushed by Bill Whittington that includes raising the number of geothermal pools from 18 to 23 and building a 29-room hotel. Based on confidential informants, the DEA suspects that money from the aircraft sales to cocaine smugglers has been invested in the resort.
In addition, the DEA affidavit says World Jet money has gone into a nearby property called Three Meadows Ranch that is owned by an entity controlled by Nerissa Whittington. That entity, Fawn Gulch LLC, also lists World Jet's corporate address in Florida.
No charges have been filed against either Nerissa or Keely Whittington. Their attorneys, Zachary Ives and Jason Bowles, issued a joint statement Tuesday on their behalf:
"The Springs Resort & Spa is a well-respected business and community partner that has never been used to launder money," the lawyers said.
The Whittington brothers are no strangers to illegal drugs. They were sentenced to prison in 1987 after pleading guilty for their roles in a large-scale marijuana smuggling operation and Bill Whittington was forced to forfeit race cars, boats, planes, a mobile home park in Lakeland and $7 million in currency to the government.
Prosecutors said at the time that the Whittingtons were using drug sales profits to finance their racing team. In addition to the 1979 Le Mans, Don Whittington also raced on the NASCAR circuit in the early 1980s and — along with Bill Whittington and a third brother, Dale — raced in the Indianapolis 500. In 1982, Don Whittington finished sixth in that race, the best of the trio.
Don and Bill Whittington also raced P-51 Mustang airplanes at the Reno Air Races in Nevada.
Follow us on twitter.com/foxnewslatino
Like us at facebook.com/foxnewslatino