Former Indonesian leader chides US for lack of transparency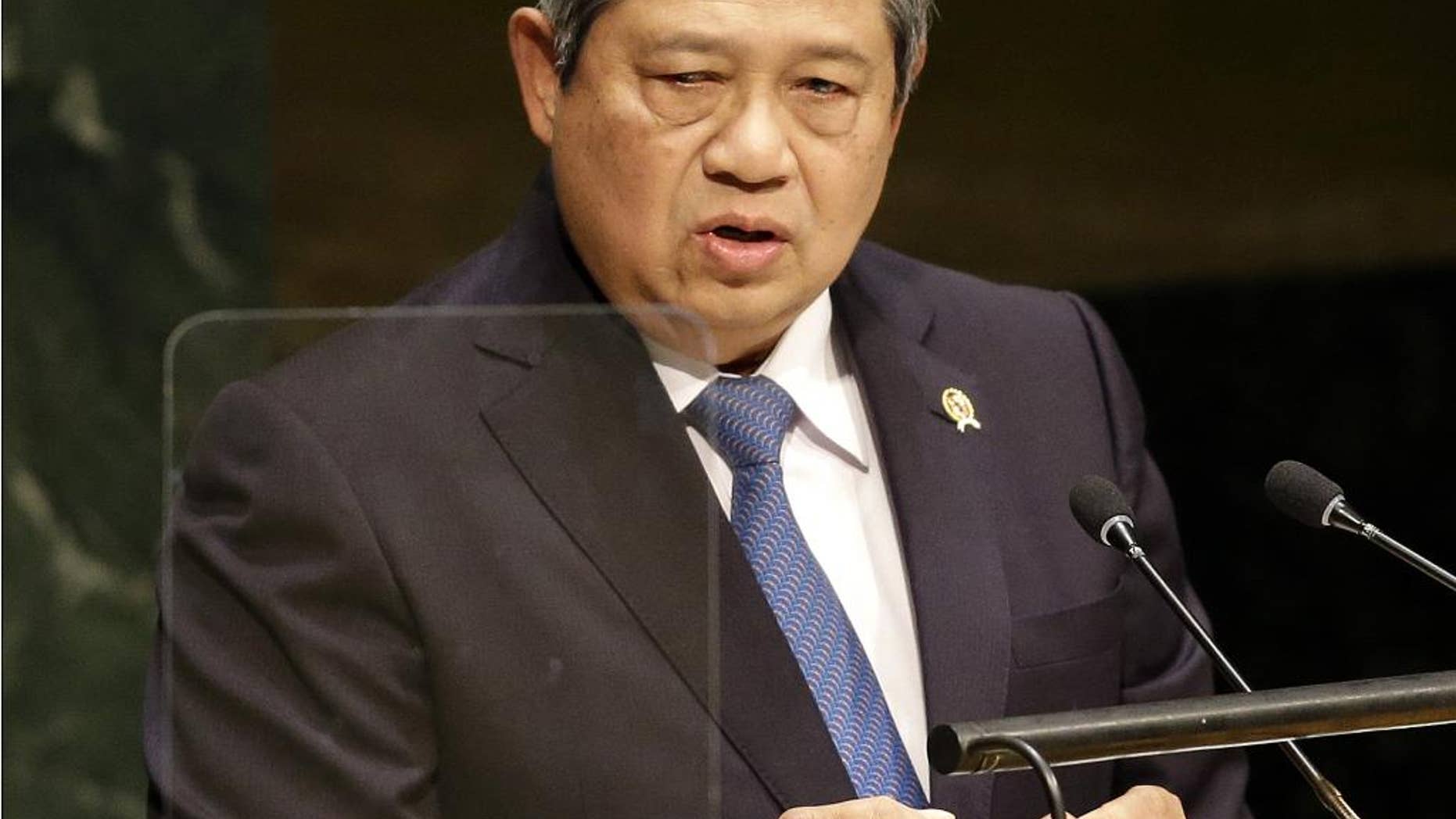 CANBERRA, Australia – A former Indonesian president has accused the United States and Australia of lacking transparency over President Barack Obama's decision five years ago to rotate U.S. Marines through the Australian city of Darwin as part of the U.S. military pivot to Asia.
Obama announced during a visit to Australia in 2011 that he would send military aircraft and up to 2,500 Marines to northern Australia for a training hub to help allies and protect American interests across Asia.
Susilo Bambang Yudhoyono, who was Indonesia's president at the time, told a security conference in the Australian capital Canberra on Friday that he first heard about the decision from a journalist days earlier while attending a summit of Asia-Pacific leaders in Hawaii.
Yudhoyono says the news was "a surprise."